Church Finder

®

connects millions of people with thousands of local Christian churches.
Can we send some visitors to your church?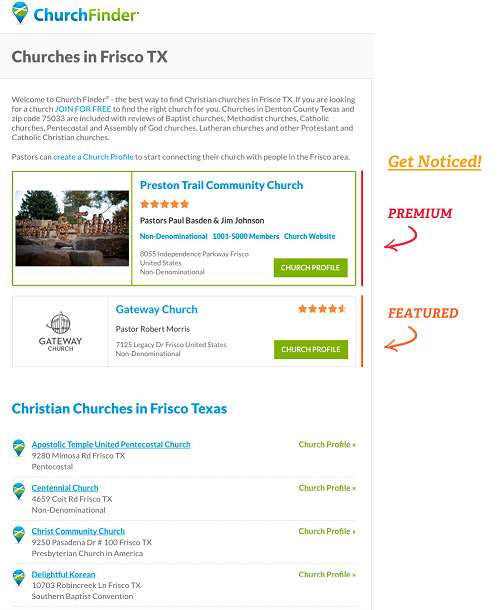 Reach more people with
Church Finder

®
BENEFITS FOR YOUR CHURCH:
Featured Listing in your City

Ads removed from your Church Profile

Create a Virtual Photo Tour of your church

Grow your church with our "Social Reviews"