Church Profile
4406 E 14th st
Cheyenne, WY 82001
United States

Sunday Service 10:00am Monday Morning Prayer Meeting 5:30am Wednesday Night Group Study 6:30pm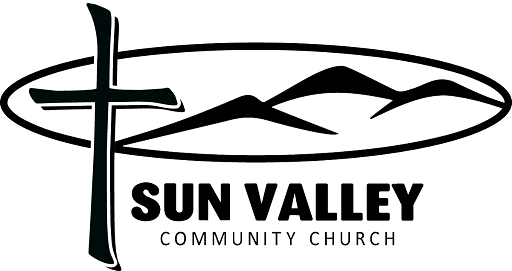 Our Mission
Relationship, NOT Religion!
Building Disciples through a deeper personal relationship with The Lord and His Word
About Sun Valley Community Church
We are a fellowship of believers who feel that faith is something that should be practiced and lived out in our daily lives. We place the highest importance on building a deeper personal relationship with our Savior, Jesus Christ. This relationship does not come from simply showing up for a weekly church service. We believe that our Lord expects us to be ever-growing, always moving from glory to glory. This can be achieved only by faithfully and diligently seeking Him through personal worship and prayer, and immersing ourselves in His Word. We believe that regular fellowship and corporate worship is essential in the life of all believers. We believe in listening to and following the leading of the Holy Spirit, not the traditions and rituals of man.
Service and Sermon Style:
Spirit-led Preaching
Primary Language:
English
BELIEFS
We believe that the Bible is the inerrant word of God. We believe in the Trinity. We believe that Jesus, being both fully God and fully Man, paid for the sins of mankind through His death and resurrection. Anyone who truly believes in Him and accepts this gift will have eternal live. We believe in water baptism by full immersion. We believe in the baptism of the Holy Spirit. We believe in the 5-fold Ministry We believe that the gifts of the Spirit, i.e. prophesy, healing, speaking in tongues are still available and active today. For a more in-depth look at our beliefs, please visit our website at www.sunvalleycheyenne.com
Primary Bible Version Used:
Multiple Versions Used
Baptism:
Older Children/adults
Communion Frequency:
Monthly
Eternal Security:
Yes, Can Lose
Healing and Charismatic Gifts:
Regularly Practice
MAP
Sun Valley Community Church is a Christian Church located in Zip Code 82001.