Church Profile
3625 South Avenue 5E
Yuma, AZ 85365
United States

Sundays at 8:30 AM, 9:45 AM, 11:00 AM, 12:45 PM, 6:00 PM. Wednesdays at 6:30PM.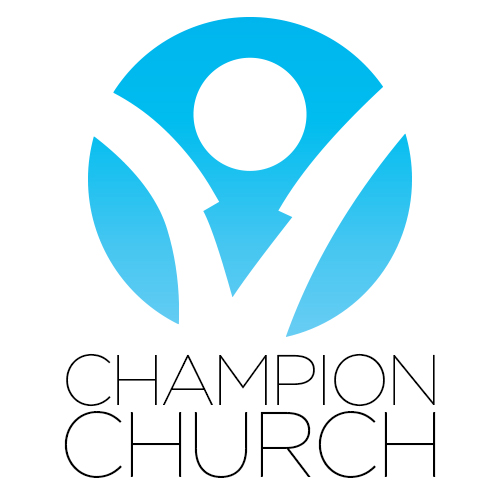 Lead Pastor Stephen Bloomfield
About Champion Church
Champion Church began 10 years ago with just a few people and a vision to reach our city with the unconditional love of God. Since then, we have grown to over 1500 people, with five services on Sundays to accomidate the growing number of people and families that are making Champion their home. Visit us online at http://www.championchurch.org/ Pastors Stephen & LaCinda Bloomfield lead Champion Church with dynamic services, messages, and worship that is engaging and powerful. No matter which service you attend on Sunday Morning, you will receive the same passionate welcome and worship experience. On Sunday Nights, the service is about heart-pounding worship, powerful preaching that is different from the morning services, and extended worship and ministry. Some say it's the best service of the week! But we love them all. Children's ministry happens at all our main services, with wonderful facilities and a dedicated team for your babies, all the way to 5th grade, with age appropriate activities and interaction. People from all backgrounds, denominations, and cultures attend Champion so we hope you will feel welcome as well. If it's your first time at Champion, make sure you stop by the Get Connected Center on your way in to receive a gift. It's our way of saying "Welcome Home"! Join us this Sunday!
Average Age of Attendees:
all-ages
Community Projects:
Over-24
MINISTRIES AND GROUPS
Groups and Public Services
BELIEFS
We believe that the Bible is God's Word. It is accurate, authoritative and applicable to our every day lives. We believe in one eternal God who is the Creator of all things. He exists in three Persons: God the Father, God the Son and God the Holy Spirit. He is totally loving and completely holy. We believe that sin has separated each of us from God and His purpose for our lives. We believe that the Lord Jesus Christ as both God and man is the only One who can reconcile us to God. He lived a sinless and exemplary life, died on the cross in our place, and rose again to prove His victory and empower us for life. We believe that to receive forgiveness and the 'new birth' we must repent of our sins, believe in the Lord Jesus Christ, and submit to His will for our lives. We believe that to live the holy and fruitful lives that God intends for us, we need to be baptized in water and be filled with the power of the Holy Spirit. The Holy Spirit enables us to use spiritual gifts, including speaking in tongues. We believe that God has individually equipped us so that we can successfully achieve His purpose for our lives which is to worship God, fulfill our role in the Church and serve the community in which we live. We believe that God wants to heal and transform us so that we can live healthy and prosperous lives to help others more effectively. We believe that our eternal destination of either Heaven or hell is determined by our response to the Lord Jesus Christ. We believe that the Lord Jesus Christ is coming back again as He promised.
Baptism:
Older Children/adults
MAP
Champion Church is a Christian Church located in Zip Code 85365.