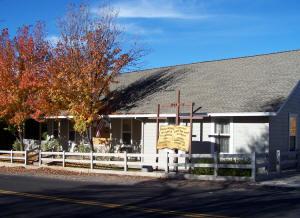 Church Profile
5033 Main Street
Coulterville, CA 95311
United States

Sunday Morning Service - 10:15 am, Tuesday Night Bible Study - 7:30 pm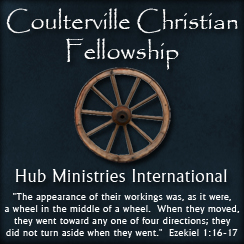 About Coulterville Christian Fellowship
Coulterville Christian Fellowship is a Spirit-Filled, Full Gospel Christian Church. To some, Coulterville may be a little, insignificant Gold Rush town, but to God, we are significant and He is doing BIG things here! We love God, His Word and people! You are welcome here! Visit us online at: www.coultervillechristian.com. Or on Facebook at: facebook.com/CoultervilleChristianFellowship
BELIEFS
Coulterville Christian Fellowship's Statement of Faith † We believe that the whole Bible was and is the inspired Word of God, in which we are to live and pattern our lives after. † We believe that the Word of God is profitable for doctrine, for reproof, for correction, and for instruction in righteousness. (2 Timothy 3:16) † We believe in the Triune God-head of the Father, the Son and the Holy Spirit. † We believe that man was created in the image and likeness of God, but through man's disobedience to the Word of God, he tasted spiritual death. (Genesis 2:15-17 & Genesis 3:1-8) This caused a separation between man and God. But through the death and resurrection of our Lord Jesus Christ and His atoning work at the cross, mankind can receive eternal redemption for their sins; the cross being the bridge that allows us total restoration to God when we receive and accept His sacrifice for our sins. † We believe in water baptism and that it is an outward act of obedience to the Word of God, that it signifies an inward change, through the redemptive work of the cross which includes: salvation, healing, deliverance and prosperity. (3 John 3) † We believe that every believer in Jesus Christ is entitled to baptism in the Holy Spirit and that the evidence of that will be a speaking in unknown tongues. (Acts 2:4) This baptism opens us up to a realm of the Spirit so that we may function in the gifts of the Holy Spirit. (1 Corinthians 12) † We believe in a literal heaven and hell and that Jesus Christ will come back for those who put their faith in Him. † We believe that if you accept Jesus Christ today as your personal Savior, you will escape the torment of hell and partake of the wonderful bliss of heaven.
Baptism:
Older Children/adults
Healing and Charismatic Gifts:
Regularly Practice
MAP
Coulterville Christian Fellowship is a Spirit-Filled Church located in Zip Code 95311.