Church Profile
555 North Commercial Road
Unit 01
Palm Springs, CA 92262
United States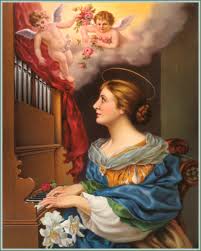 Our Mission
Saint Cecilia Catholic Community practices the sacramental values of: inclusion of all God's children in the Body of Christ; a commitment to Jesus and to the community; Communion with one another in the Real Presence of Jesus experienced in the Eucharist, the word of God, prayer and fellowship; relationships that are faithful and permanent; forgiveness of one another's shortcomings; leadership within our community and the world; and healing one another.
About Saint Cecilia Catholic Community
We all know individuals who for one reason or another feel unwelcome in church. Are you no longer participating in a church community? Whatever is keeping you from being at home with your church, we want you to know you are welcome at Saint Cecilia Catholic Community. Following the example and teachings of Jesus Christ, we believe in gracious hospitality. Everyone without exception is welcome to receive Holy Communion. We are LGBT Friendly. Although we are progressive on social issues, we offer a traditional Sung Mass in the Catholic Tradition. The Eucharist is the source and summit of Christian Worship. God's word and the Body and Blood of Jesus renews our hearts, minds, and souls to love one another as Jesus loved us.
Average Age of Attendees:
all-ages
MINISTRIES AND GROUPS
Groups and Public Services
BELIEFS
Saint Cecilia Catholic Community is part of the Catholic Church of America, not affiliated with the Vatican. Our Bishops, Priests and Deacons, male & female, married and single, are validly ordained in the Apostolic Succession. The Catholic Church of America is the People of God baptized in Christ and professing our faith in a living Catholic tradition. We are men and women, lay and ordained, joining together as a "communion of communities" in response to the messianic call of the Spirit to preach the Gospel of liberation and justice; to offer a refuge in Christ for those who suffer prejudice; to stand open to dialogue with others so called; and, to conform our lives to the life and teachings of the Lord Jesus Christ. We affirm the dignity of all human persons regardless of race, national origin, religious affiliation, gender, or sexual orientation. We strive for justice within the universal Church and the whole world. As a Community of Communities we follow the ancient wisdom of the Church as expressed in the words of St. Augustine, "in essentials, unity; in non-essentials, liberty; in all things, charity."
Eternal Security:
No, Can't Lose
Healing and Charismatic Gifts:
Open But Cautious
MAP
Saint Cecilia Catholic Community is a Catholic Church located in Zip Code 92262.