Church Profile
3902 Kenwood Dr
Spring Valley, CA 91977
United States

Worship services are held at 9:00 am and 10:30 am on Sunday. During the School year we hold a mid-week dinner and teaching time for all ages. The 9:00 worship gathering is casual and more contemporary, praise band led. The 10:30 worship gathering is led by the church choir accompanied by piano and a pipe organ.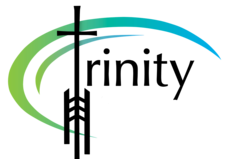 Interim Pastor James Wilson
About Trinity Presbyterian Church
Trinity Church of Spring Valley CA is a congregation committed to helping people enter a relationship with Jesus Christ and to follow him as the leader in their lives. We are a Christ-centered congregation that takes the Bible to be our authority in matters of faith and life. One of the primary ministries of Trinity Church is Trinity Christian School that serves over 200 students from pre-school through 8th grade.
Primary Language:
English
MAP
Trinity Presbyterian Church is a Presbyterian Church located in Zip Code 91977.