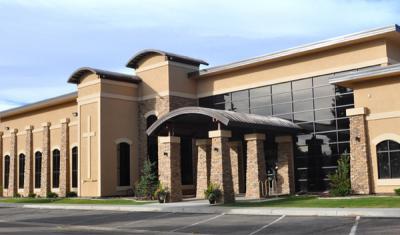 Church Profile
737 Bross St
Longmont, CO 80501
United States

Sunday 8:30 am & 10:45 am

Administrative Pastor Mario Latini
Our Mission
Reaching people with the love of God.
About New Creation Church
Our approach to church is simple, provide environments that help people to Grow in a relationship with Jesus Christ, Connect with others in study and support group settings, encourage the use of the gifts and abilities that God has given each person to Serve others and Reach out to those who may not yet know Jesus Christ. We are a non-denominational, Word of Faith, Charismatic, Full Gospel community of people who believe that God is interested in the lives of people from every walk of life.
MINISTRIES AND GROUPS
Groups and Public Services
Book store open between services on Sunday.
MAP
New Creation Church is a Non-Denominational Church located in Zip Code 80501.