Church Profile
9498 Anhawa Ave
Longmont, CO 80503
United States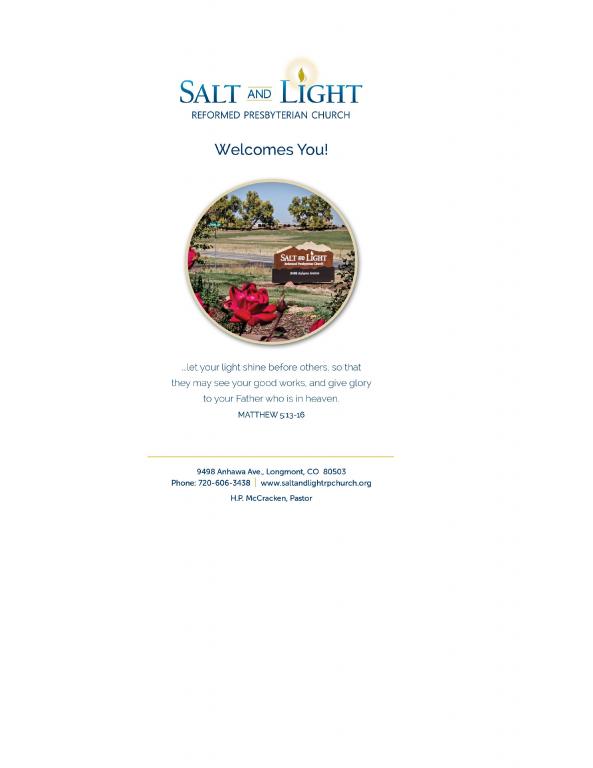 About Salt and Light Reformed Presbyterian Church
We are a Bible-believing and Christ-honoring church where the gospel of Jesus Christ and the grace of God is central. We believe worship should seep into every crevice of our lives, and we seek to live out our faith through building relationships with one another and growing in the Lord. Get plugged into our Longmont church community of believers and let's grow together!
Service and Sermon Style:
Verse-by-Verse Teaching
MAP
Salt and Light Reformed Presbyterian Church is a Reformed Church located in Zip Code 80503.