Church Profile
129 Walnut Street
Windsor, CO 80550
United States

Sunday 10:00 a.m. Wednesday 7:00 p.m.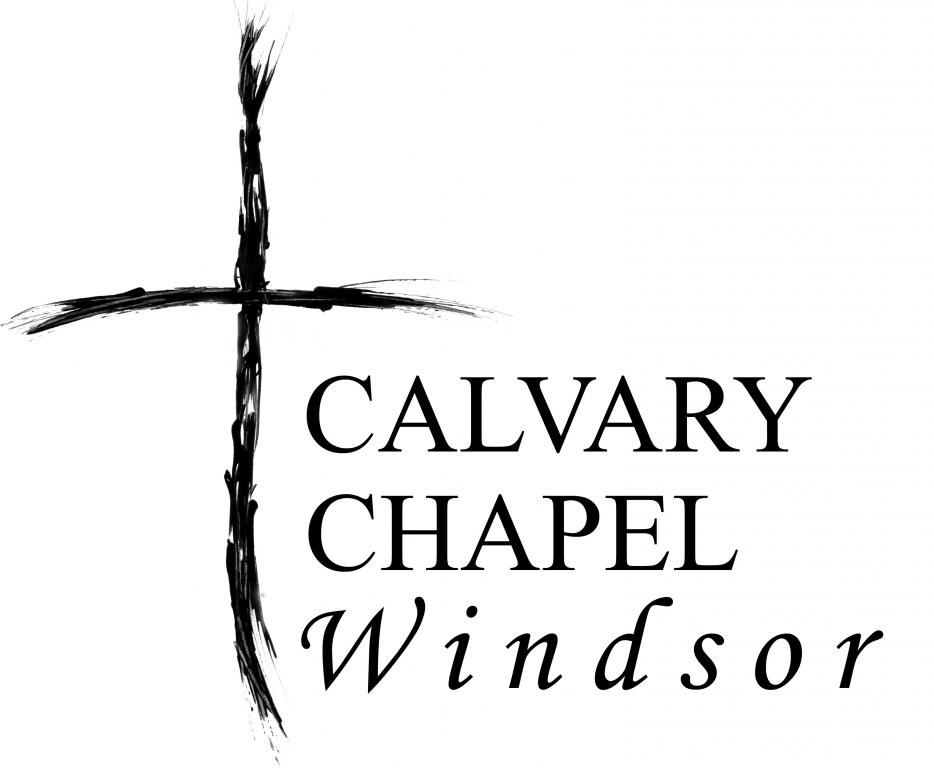 Our Mission
Be a Disciple, Make a Disciple, Send a Disciple
The purpose of the church is to exhort one another, considering one another in order to stir up love and good works (Hebrews 10:24-25). The mission of our church leadership is to equip the saints for the work of ministry, building up the body of Christ (Ephesians 4:12). We do this by teaching the word of God, verse by verse, giving the whole counsel of God. Worship is a huge part of our church services, facilitating intimacy with God. We also encourage small group discussion, prayer, fellowship and accountability, and provide opportunities for ministry and missions.
About Calvary Chapel Windsor
A friendly congregation with great Bible teaching. Come as you are! We are all about making disciples; that is, helping people grow in their relationship following Jesus. Our kids ministry is awesome and Bible centered. The youth group is fantastic, they meet on Sunday at 6:35 pm. Men meet for prayer and Bible study Saturday mornings. Ladies meet for Bible study on Thursday mornings and evenings. CCW meets at Windsor Community Playhouse (Unit A) for Sunday and Wednesday services, all other activities are next door (Unit B).
Service and Sermon Style:
Verse-by-Verse Teaching
Average Age of Attendees:
all-ages
Primary Language:
English
MINISTRIES AND GROUPS
Groups and Public Services
89.7 GraceFM radio show at 5:45 a.m. weekdays, and 1:00 p.m. Sundays.
BELIEFS
We believe the Bible is the fully inspired, inerrant word of God, able to change lives. Therefore we put great emphasis on teaching the Bible. We believe that Jesus is fully God and fully man. He lived a sinless life, died for the sins of the whole world, and came back to life three days later. A person is saved by accepting Jesus as Lord and trusting in His redemptive work on the cross. A person ought to repent of their sins as a response to what God has done for them, and to show that their faith is real. We believe in the Trinity. We believe the Holy Spirit works in believers to live victorious lives, and through believers to effectively witness of Christ. We believe the gifts of the Spirit (1Corinthians 12-14) are legitimately active today, and pray they are used in our services, however, we don't have a time for the congregation to audibly speak in tongues or prophesy during church services. We believe that baptism (full immersion) is important for a person to do when they have made a personal commitment to follow Christ. It is not necessary for salvation. Communion is offered every Wednesday and on the first Sunday of each month; individual cups of grape juice are used. Communion is meaningful based on the faith of the participant, done as an act of remembering Jesus' work for us on the cross, accepting it afresh, and worshiping Him for it. We believe Jesus will rapture all believers out of this world at any moment, and will after that return to rule the earth with His church for a thousand years. We believe the Jews are still God's chosen people, and that there will be a great revival of Jews coming to faith in Jesus as the Christ before the second coming. We believe that a person who is abiding in Christ is secure in their salvation. If a person is not abiding in Christ, no one can know what the condition of their soul is. We don't want that person to feel secure in their salvation, but rather that they repent and return humbly to Christ. If a person believes in Jesus, they can know that they have eternal life (1 John 5:13).
Primary Bible Version Used:
New King James
Baptism:
Older Children/adults
Communion Frequency:
Weekly
Eternal Security:
No, Can't Lose
Healing and Charismatic Gifts:
Open But Cautious
Regularly Practice:
Altar Call or Invitation
MAP
Calvary Chapel Windsor is a Non-Denominational Church located in Zip Code 80550.