Church Profile
470 NW 4th Ave
Boca Raton, FL 33432
United States

Sunday: Life Groups: 9:00a Weekly Service: 10:30a Visit http://www.bocacommunity.org/wednesday for a complete listing of mid-week ministries.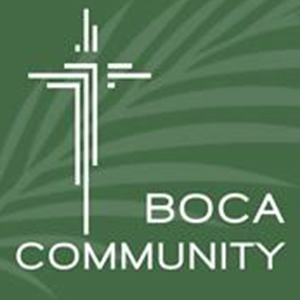 F.
Boca Raton Community Church is a wonderful place to get plugged in, serve, worship & most importantly learn how to be more like Jesus Christ through a personal relationship with him. Try out BRCC this Sunday at 10:30am!
About Boca Raton Community Church
Boca Raton Community Church is a dynamic fellowship of Christians in sunny South Florida. Passionate and contemporary worship through music with deep and relevant teaching of God's Word makes Boca Community a great place to be.
MINISTRIES AND GROUPS
Groups and Public Services
MAP
Boca Raton Community Church is a Non-Denominational Church located in Zip Code 33432.