Church Profile
796 Hook St
Clermont, FL 34711
United States

Sundays 10 AM Wednesdays 7 PM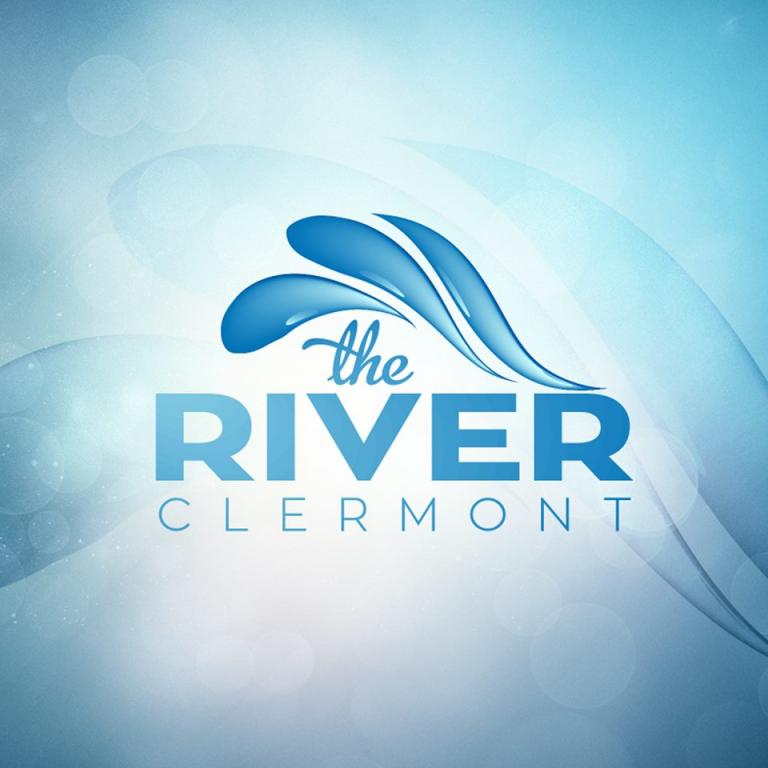 Our Mission
The River Clermont Mission Statement: To reach into the community to both the believer and to the unbeliever. Ministering the heart of God through evangelism, teaching, equipping, mentoring and benevolence. Making a difference not only in the hearts of the people but also in the heart of the community. To bring to fruition those things that Christ began both to do and to teach.
About River Clermont
The River Clermont I see a church of influence. A church whose hand reaches more than just those that come under her roof. A church that is known all around because of her good works that glorify God. She is a church that feeds the poor, clothes the naked, comforts the desperate, heals the sick, casts out the devil, and lifts up Jesus. I see a church of leaders. Not your nominal, everyday church, but one that produces full-grown believers. Believers that rightly discern the Word of Truth and that pursue righteousness and holiness in their lives. She is a mature church that walks in power, purity, and passion. She is a church that duplicates herself. I see a church that effects government and commerce; one with a voice into the politics of the region and beyond. One that raises up governors, mayors, commissioners, senators, representatives, police chiefs, fire chiefs, and all facets of government leadership. I see a church known for its fiery passion for more of Jesus. A church whose congregants are on one page, we are hungry and we are thirsty and thus we will stay. A church that contends for the supernatural presence of God and that never takes it for granted. I see a church on a hill with a fire that burns brighter against any darkness around her. I hear a church that has a new sound. Sounds of worship and praise that are upbeat and excited played on instruments such as banjoes, violins, horns, harmonicas, ukuleles, and many, many more. A Sound that is fresh and new that carries the anointing of God. A church that sings songs with lyrics birthed through the fire; that are truth, not fluff! I hear a church with a message. A message shouted until she is blue in the face. Get ready because He is coming back soon. He is going to return when you do not expect Him too, so make yourself ready now. I hear a church that can tell the truth and not back down for popularity. I hear a church that prays! Not a weak, half hearted prayer that avails nothing. Not a prayed that is asked amiss. She is a church that prays and touches heaven and allows heaven to touch her back. She believes that God loves her and rewards her when she diligently seeks Him. I know a church that has a love; a love that is not from this world but beyond. A love that is felt, heard, and seen by all that are in need of it. It is the true love of Christ, a love that counted death and sacrifice as a joy in hopes of gaining a relationship with you. I know a church that loves. I know a church whose heartbeat is not found in its building or its décor. Its heartbeat is the heartbeat of heaven: souls, souls, and more souls. A church that is not so earthly minded, but eternity minded. A church that counts the cost but also pays it in order to win or gain more for Christ. I know a church that has a name from heaven to hell. The angels in heaven fight by her side, and the devils of hell flee when she arrives. I know a church that has been raised u p as a standard when the enemy came like a flood. Are you one of us? Can you see what I see and hear what I hear. If so, welcome home, and plan on staying because family sticks together!
Average Age of Attendees:
20-30
Community Projects:
Over-24
MINISTRIES AND GROUPS
Groups and Public Services
BELIEFS
Eternal Security:
Yes, Can Lose
Healing and Charismatic Gifts:
Regularly Practice
MAP
River Clermont is a Spirit-Filled Church located in Zip Code 34711.