Church Profile
2303 NE Seaview Dr
Jensen Beach, FL 34957
United States

Sunday: 8am Holy Eucharist, Rite II Sunday: 10am Holy Eucharist, Rite II with choir, church school and nursery Wednesday: 10am Healing Service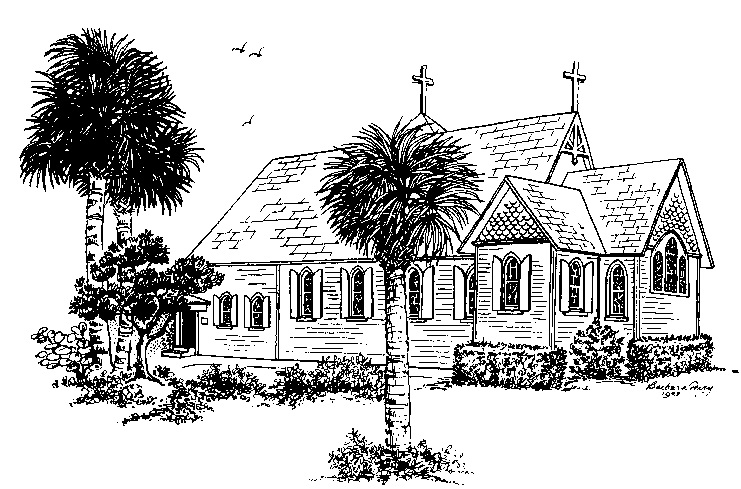 Our Mission
We are a Christ-centered community inviting those seeking loving acceptance and spiritual growth.
About All Saints Episcopal Church
All Saints Episcopal Church is a Episcopal church in Jensen Beach Florida. This Episcopal church serves Martin and St. Lucie Counties in Florida. All are welcome!
Service and Sermon Style:
Liturgical
Average Age of Attendees:
all-ages
Primary Language:
English
MINISTRIES AND GROUPS
Groups and Public Services
All Services are available to the public
BELIEFS
All Saints' parish is made up of individuals who come from varied backgrounds and have diverse life experiences. Our members range in age from retirees to working couples and families to infants newly baptized in All Saints' baptismal font. Many of us who worship at All Saints' Episcopal Church have found our way here from other Episcopal parishes, particularly in the "frozen north," as well as from Protestant denominations, the Eastern Orthodox Church, and the Roman Catholic Church. When we gather in God's name, our unity is strengthened by our diversity. All are welcome at All Saints' Episcopal Church, regardless of race, gender, sexual orientation, or nationality. You do not have to be an Episcopalian to worship at All Saints', though some people do choose, after consideration, to be received into the Episcopal Church.
Primary Bible Version Used:
English Standard Version
Communion Frequency:
Weekly
Eternal Security:
No, Can't Lose
Healing and Charismatic Gifts:
Open But Cautious
Regularly Practice:
Praying the Lord's Prayer
MAP
All Saints Episcopal Church is a Episcopal Church located in Zip Code 34957.