Church Profile
2800 Shamrock St S
Tallahassee, FL 32309
United States

Sundays 8 AM Traditional | 9:30 AM Contemporary | 11 AM Spirit & Truth Fridays 6 PM Celebrate Recovery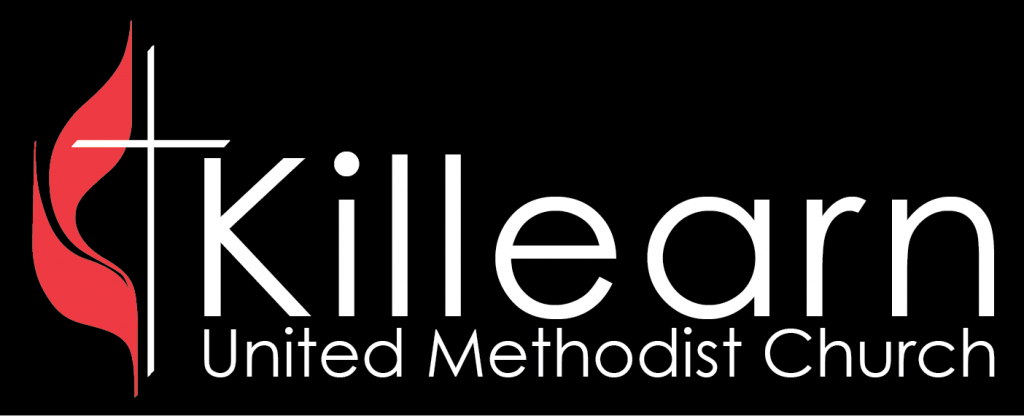 Our Mission
Our mission is to present Christ, encourage growth and holiness, and send out to present Christ.
About Killearn United Methodist Church
Killearn United Methodist Church is a United Methodist Church in Tallahassee Florida. We are a growing body of Christ-followers committed to building the kingdom of God and we welcome you – just as you are. We recognize we are all here by grace and believe spiritual growth takes place best within a community of love centered on Christ. Together, we strive to be the people God is calling us to be.
Service and Sermon Style:
Contemporary Teaching
Average Age of Attendees:
all-ages
Community Projects:
Over-24
Primary Language:
English
MINISTRIES AND GROUPS
Groups and Public Services
We believe that meeting the physical, spiritual and emotional needs of our church and neighbors is what showing the love of Christ is all about. We have a multitude of ministries devoted to the care of persons, including marriages, bereavement, transportation, meals and member connection. Celebrate Recovery is a Christ-centered program that helps us deal with life's "hurts, habits and hang-ups." We celebrate God's healing power in our lives through the 8 recovery principles found in the Beatitudes and the Christ-centered 12 steps as we become willing to accept God's grace in solving our life problems. Celebrate Recovery is for anyone who has a hurt, habit or hang-up. It is not restricted to people struggling with an addiction. We all have issues that may be interfering with our relationship with God and others. Therefore, we all qualify! Join us as we pursue real life in Jesus Christ and celebrate the recovery only God can bring through God's people and the Word. Killearn Kids programs are created specifically for your children ages six weeks through 5th grade. We believe it is important to ground our children in the faith, and to build relationship between child, parent and teacher. Our volunteer teachers and nursery staff will connect with them through games, songs, stories and fun projects. We go the extra mile to make the Killearn Kids safe and enjoyable: Killearn requires professional background checks for all volunteers. We make it easy to contact you if you're ever needed during the service. Paid nursery staff has been trained and CPR certified. Use our easy check-in system to get your child safely to and from their class. Student Ministry Killearn Student Ministry offers multiple experiences for worship, study and fun for your youth. Our staff and volunteers care about our students, their relationship with God, and encourage them as they grow closer to God and each other in their daily lives. Join Killearn Student Ministries in our weekly events: Sunday School at 9:30 AM and 11 AM each week and Sunday Night Live worship at 6 PM. Wednesday night small groups and community activities.
The Killearn UMC Food Bank Serve local families in need. A foundational ministry at Killearn UMC, our food bank serves between 75–80 families twice each month by collecting, sorting, packing and delivering food boxes.
BELIEFS
Present Killearn is a place that presents Christ by inviting all to experience the transforming love of Jesus through ministries to and with our members, guests, community and world. "But God demonstrates his own love for us in this: While we were still sinners, Christ died for us." Romans 5:8 ​​​​Grow Killearn is a place where you can grow in your relationship with Jesus through study and service in the many transforming ministries available for people of all ages. "Love the Lord your God with all your heart and with all your soul and with all your strength and with all your mind and, Love your neighbor as yourself." Luke 10:27 ​Send Killearn is a place where you are equipped to be sent out to share the love of God with others in our community and around the world. "Therefore go and make disciples of all nations, baptizing them in the name of the Father and of the Son and of the Holy Spirit, and teaching them to obey everything I have commanded you. And surely I am with you always, to the very end of the age." Matthew 28:19-20
Primary Bible Version Used:
New International Version
Communion Frequency:
Monthly
Regularly Practice:
Praying the Lord's Prayer
MAP
Killearn United Methodist Church is a Methodist Church located in Zip Code 32309.