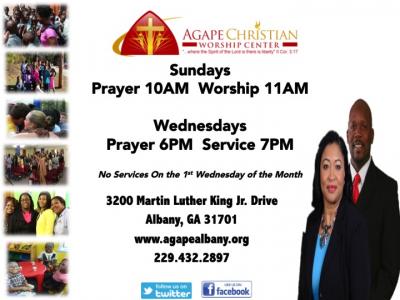 Church Profile
3200 Martin Luther King Jr. Drive
Albany, GA 31701
United States

Wednesday Prayer 6PM Bible Study on Wednesday at 7PM (There are no services the first Wednesday of every month.) Sunday Prayer at 10AM Worship Service every Sunday at 11AM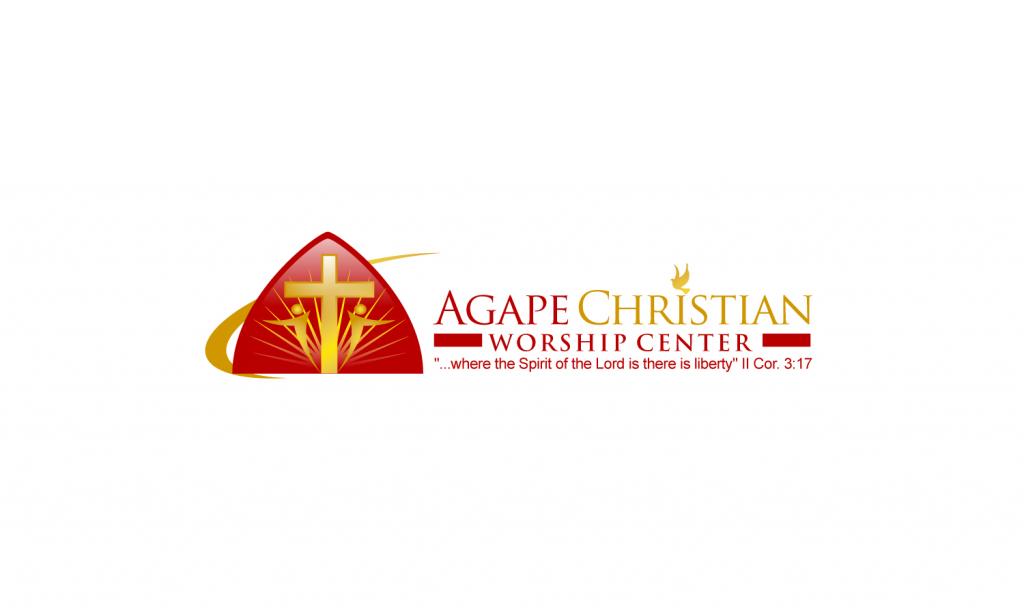 Founder and Lead Pastor Michael D. Odom Jr
Our Mission
Our Mission at Agape Christian Worship Center is: To be a diversely influential voice in the community sharing the love of God and Power of Jesus Christ as a disciplemaking end time ministry.
B.
Member
I have attended this ministry for over 9 years. The teaching is practical honest and straight from the Word of God. We strive to operate in a spirit of excellence and have a heart for Kingdom living. I love this church!
S.
Member
My family and I have been members since 2008. We have grown so much and we continue to grow daily! We fell in love with this church family for a few reasons..... My son fell in love because there were kids his age so he had people he could relate to and become friends with...
Read more
T.
This church is simply amazing! The teaching is powerful and has impacted and enriched our family's life tremendously! The teaching is practical, biblical and sound. The leaders are God Fearing and they genuinely care for the people. Agape is not only Focussed on the...
Read more
About Agape Christian Worship Center
I want to take a moment to extend a very warm welcome to everyone who's visiting this page for the first time. Whether you're just having a look, or are searching out for a place to worship, we're delighted to have you here. Our vision is to remain current with the various moves of God, minister to all kinds of people groups, provide leadership commitment such as, training, discipleship, fathering, impartation, and release believers for worldwide ministry, and to fulfill the great commission by ministering to local and remote communities throughout the world.
Average Age of Attendees:
all-ages
MINISTRIES AND GROUPS
Community Support Services Teen Ministry Praise & Worship Marriage Ministry Adult Education
Get Fit Stay Fit is a free health and wellness program provided every Monday, Tuesday, and Friday at 6:00 PM and on Thursdays at 5:00 PM at the Henderson Community Center. Henderson Community Center is located at 701 Willard Avenue. The program offers free workouts with a license instructor and quarterly health and wellness presentations or classes.
BELIEFS
At Agape Christian Worship Center we believe that the Holy Bible was written by men supernaturally inspired; that it has truth without any admixture of error for its matter; and therefore is, and shall remain to the end of the age, the only complete and final revelation of the will of God to man; the true center of Christian union and the supreme standard by which all human conduct, creeds and opinions should be tried.
MAP
Agape Christian Worship Center is a Non-Denominational Church located in Zip Code 31701.