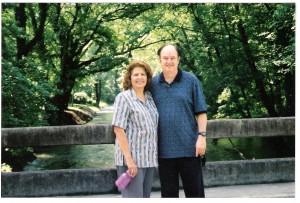 Church Profile
706 Grayson Highway
Lawrenceville, GA 30046
United States

Sunday Worship and Kingdom Kids 10:30 am Wednesday Night Service: Healing Rooms 7:00 pm Saturday Night: Activate Youth 6:00 pm

Pastor Wayne and Marcia McWhorter
About Father's House Community Church
Fathers House Community Church is a Non-Denominational Spirit Filled Church in Lawrenceville Ga. We believe in Loving God, Loving People and Transforming the Nations. Do you know what your Gifts and Talents are? Come take our Gifts Test. Please join us and see what God has in store for you.
Average Age of Attendees:
all-ages
MINISTRIES AND GROUPS
Groups and Public Services
Community Outreaches Counseling Networking for Resources Mentoring/Coaching Discipleship Visitation Hospitality Helps Ministries
Networking for those struggling to find/meet needs Community Outreaches RN's on Staff for information sharing Hispanic Marriage & Family support Ministry to Hispanic famlies
BELIEFS
Bible is infallible Word of God to us, Godhead is a trinity of Father, Son and Holy Spirit, Man's fallen state and need for redemption, Christ's atonement on the Cross to bring forgiveness of sins, New Birth and New Life, 2nd coming of Christ, Water Baptism, Sanctification, Baptism of the Holy Spirit, Healing is for us today, Resurrection from the dead, Eternal Judgment, Communion
Baptism:
Older Children/adults
Healing and Charismatic Gifts:
Open But Cautious
MAP
Father's House Community Church is a Spirit-Filled Church located in Zip Code 30046.