Church Profile
704 US 29 N
Newnan, GA 30263
United States

SUNDAY MORNING Discipleship Class………………….........…...…….9:30 am Morning Worship...………..…..…......…………….10:30 am TUESDAY NIGHTS Food Pantry................................................3:30 pm - 6:30 pm Intercessory Prayer…………………….......……….6:00 pm Bible Study……………..….…...……………........……7:00 pm WEDNESDAY NIGHTS Dance Ministry Rehearsal ………………....……6:00 pm THURSDAY NIGHTS Praise Team…………..……..….........….………….7:00 pm SATURDAY MORNING Food Pantry..............................................11:00 am - 2:00 pm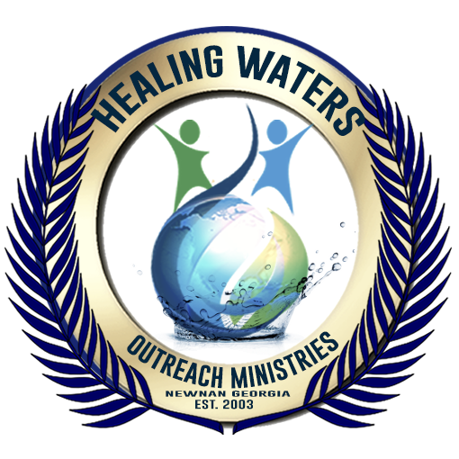 Apostle Jesse and Dana Roberson
Our Mission
HWOM is a ministry that has been ordained by God to reach out and restore the lost, hurt, and rejected, back to the body of Christ. It is our duty, according to Matthew 5:14, to be the light of the world, a city on a hill that cannot be hidden. And for this, we will go beyond the call of duty to minister to the needs of the people in every way possible, as the Holy Spirit leads us. Our goal is to preach the Gospel of Jesus Christ to those who have never heard.
About Healing Waters Outreach Ministry
Primary Language:
English
MINISTRIES AND GROUPS
Groups and Public Services
Men of Valor Men's Ministry Women of Worth Women's Ministry Young Disciples for Christ Youth Ministry Youth Praise Team Water of Life Praise Team Anointed and Appointed Youth Dance Ministry God's Grace Adult Dance Ministry Boys in Transition Mime Ministry Young Men of Valor Mime Ministry Outreach Ministry Food Pantry New Members Orientation Prophetic Training Hospitality Ministry Intimacy X's 2 Marriage Ministry
BELIEFS
Regularly Practice:
Prayers for Healing
MAP
Healing Waters Outreach Ministry is a Non-Denominational Church located in Zip Code 30263.