Church Profile
700 Park City Rd.
Rossville, GA 30741
United States

Sunday 10:00 A.M. Sunday School 11:00 A.M. Sunday Worship & Children's Church 6:00 P.M. Carpenters Crew - Youth ministry 6:00 P.M. 2nd Sunday of Each month - Evening Service Tuesday 6:00 P.M. Carpenters Crew - Youth ministry 6:30 P.M. Chemical Recovery Wednesday 6:00 Bible Study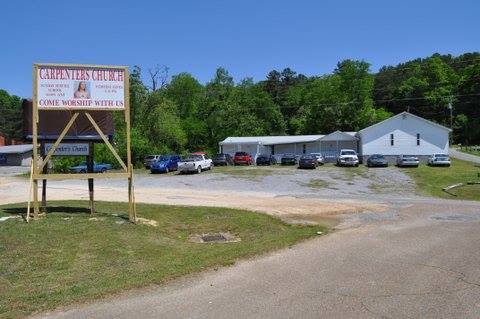 Our Mission
WE MUST LOVE CHRIST AND LIVE CHRIST. We desire to love people even the ones everyone else has given up on. Everyone is welcome at Carpenters because Jesus died for everybody.
About Carpenters Church
Average Age of Attendees:
all-ages
BELIEFS
Our mission is to CHANGE THE WORLD ONE LIFE AT A TIME THROUGH THE LOVE OF JESUS. Come check us out you won't be disappointed if your searching for the Holy Spirit. Remember Jesus loves you and so do we. God bless.
MAP
Carpenters Church is a Spirit-Filled Church located in Zip Code 30741.