Church Profile
595 Kapiolani St
Hilo, HI 96720
United States

Sunday 8:00AM and 10:30AM (Worship Service), with online service at ChristHilo.org/messages and both in-person and Zoom Bible Study options. We currently offer traditional worship services with the service projected on monitors in the sanctuary. Please see our website page on what to expect for more details.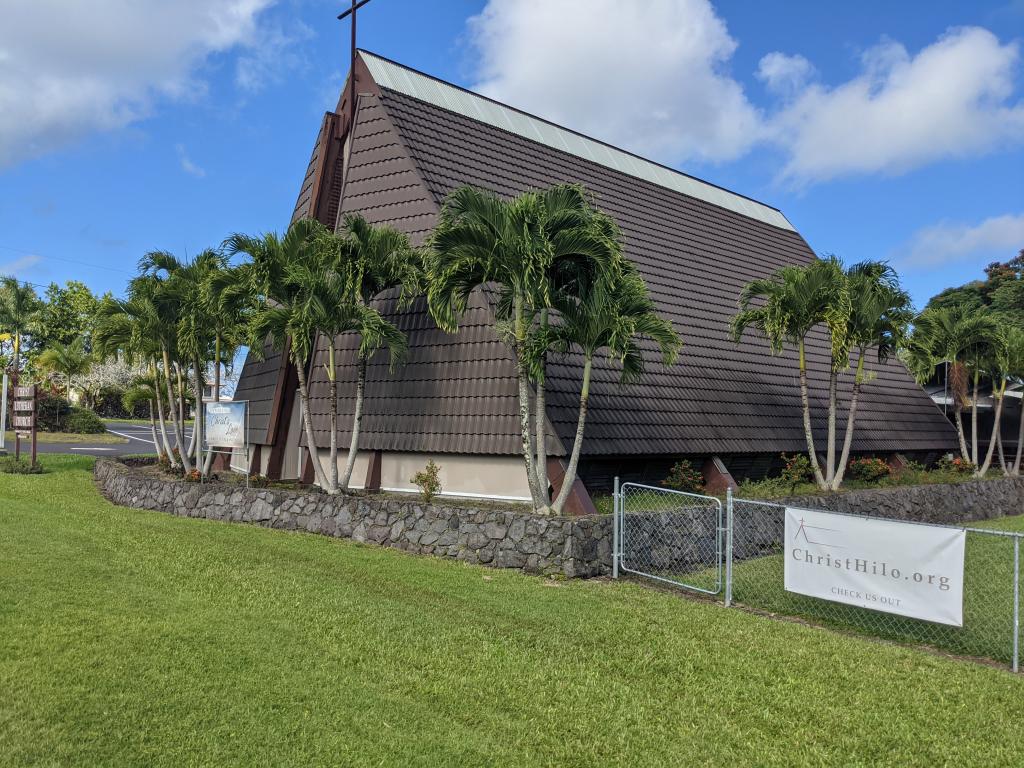 Our Mission
Our mission is to know, grow in, serve and share Christ through education, development, assistance and outreach.
About Christ Lutheran Church
Christ Lutheran Church is a loving congregation in Hilo Hawaii. Pastor Mark Zier has been serving the congregation since July 2017. Our mission is to help people Experience Christ's Love. See our website for more at ChristHilo.org
Average Age of Attendees:
all-ages
Primary Language:
English
BELIEFS
Primary Bible Version Used:
English Standard Version
Communion Frequency:
Weekly
Regularly Practice:
Praying the Lord's Prayer
MAP
Christ Lutheran Church is a Lutheran Church located in Zip Code 96720.