Church Profile
6126 W. State Street - Office *
Worship: Permanently as private home churches (not the house church movement) * Classes: Boise Region * Open 24hrs - As Jesus needs for you * Call or Email for an invite
Boise, ID 83703
United States

See website for details https://www.truthseekerschurch.net

About 2021 Truth Seekers of Jesus Christ (TM)/Truth Seekers Church
2021 entered a new spiritual era for Boise, Idaho. Truth Seekers Church only keeps you focused and strong in knowing "NOTHING matters but your soul!" Commanded in a divine encounter with the Bible Jesus Christ to undo the entanglement of Christians in Mormonism (LDS). Also, commanded to return a remnant of Christians to His simplicity of worship and move away from the stresses in modern ministry -- especially that plague pastors who are killing their lives (in Christ) through modern church growth strategies. Please, we do not do reviews on the Lord Jesus Christ and his churches.
Average Age of Attendees:
all-ages
Primary Language:
English
MINISTRIES AND GROUPS
Like Jesus and his apostles met and taught, one ministry for everybody. All persons were together whenever Jesus preached and taught (babies, toddlers, older children, young adults, etc.), except for special training times with his apostles. It produced God's loving humility and a holy reverence in Christians that "only develops from being not separated during worship that includes preaching, instruction, and altar calls". This builds strong Christians with roots and Christ's love. We learn to make room for one another in our hearts (adapting to each other ... including our babies, sometimes, crying :)) while seeing, TOGETHER, the testimonies of faith and the miracle power of Almighty God! Even the little boy was present hearing Jesus teaching, and offered his two fish and five loaves -- so over 5,000 of every age could see and testify the miracle power of Jesus!
BELIEFS
The King James Version printing is used for our teaching and ministering, but you may use whatever version helps you. The King James Version is our rule for determining if other versions have changed or omitted the Lord's Gospel in any way. Statement of Faith/ Beliefs are found at this link: https://truthseekerschurch.net/Jesus-Christ/
Primary Bible Version Used:
King James Version
Baptism:
Older Children/adults
Communion Frequency:
Monthly
Healing and Charismatic Gifts:
Regularly Practice
Regularly Practice:
Altar Call or Invitation
MAP
2021 Truth Seekers of Jesus Christ (TM)/Truth Seekers Church is a Spirit-Filled Church located in Zip Code 83703.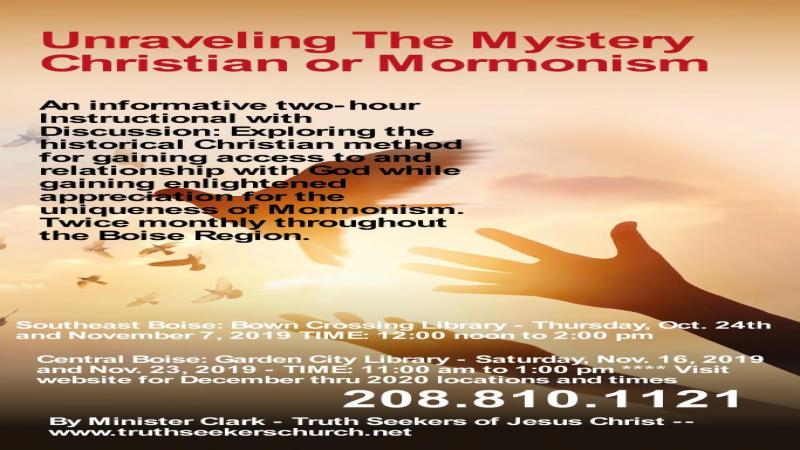 Obeying Jesus' command in Boise to "undo the entanglement of my people (Christians) in Mormonism". The Bible Jesus is NOT the same Christ that 'Book of Mormon-Worshipers (LDS)' are following.
Obeying Jesus: Private Home Churches. Not part of the organized house church denomination -- just obeying the LORD to return Christians to his simplicity of church in homes. (Romans 16:5)
Educational and Informative, but NOT evangelizing -- just helping people understand the historical Christian method of gaining relationship with God.
Keeping focused -- we need to be humble and gentle to one another, avoid proud & hard hearts. We must not stray from the meekness we had when we first cried out to Jesus to save us from sin and damnation. Psalm 95:6-8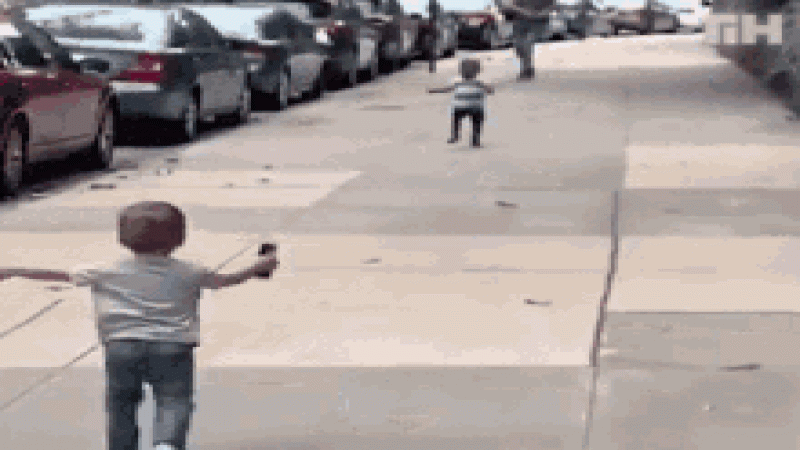 Endeavoring, like these two children, to be real in love & always about the Bible Jesus!
Jesus is Eternal Governor Above ALL earth's governors. Thank God!