Church Profile
205 Pulaski St
Lincoln, IL 62656
United States

SUNDAY 8:00 a.m. Divine Worship Service 9:00 a.m. Coffee Fellowship 9:20 a.m. Sunday School/Bible Study for All Ages 10:30 a.m.Divine Worship Service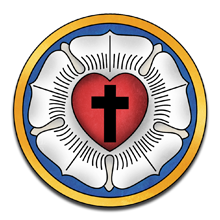 Our Mission
We believe in Grace alone, Faith alone, Scripture alone. For more information, please visit our website at: www.zlclinc.org.
About Zion Lutheran Church
Average Age of Attendees:
all-ages
MINISTRIES AND GROUPS
Groups and Public Services
Lutheran's Laymen League; SAMS: Singles and Marrieds
VBS is held for one week each summer in mid-June. Zion Lutheran School, grades Pre-K and Pre-School through 8th grade is open to children of all races, creeds, and religious backgrounds.
BELIEFS
We teach and respond to the Triune God: the Father, creator of all that exists; Jesus Christ, the Son, who became human to suffer and die for the sins of all human beings and to rise to life again in the ultimate victory over death and Satan; and the Holy Spirit, who creates faith through God's Word and Sacraments. The three persons of the Trinity are co-equal and co-eternal, one God. Being Lutheran, our congregations accept and teach the Bible-based teaching of Martin Luther that inspired the reformation of the Christian Church in the 16th century. The teachings of Luther and the reformers can be summarized in three short phrases: Grace alone, Scripture alone, Faith alone.
Eternal Security:
No, Can't Lose
MAP
Zion Lutheran Church is a Lutheran Church located in Zip Code 62656.