Church Profile
1200 N Russell Rd
Bloomington, IN 47408
United States

Sundays at 10:00am and 11:30am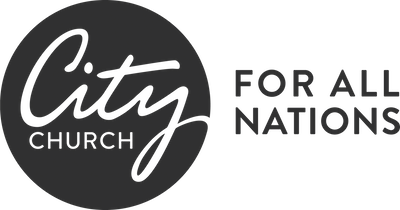 Senior Pastors David and Sumer Norris
Our Mission
At City Church we are a movement of all races and backgrounds, coming together to love people, build family, and lead to destiny.
About City Church For All Nations
We are a family church in Bloomington, IN that is multi-cultural, multi-generational, and non-denominational. City Church is focused on building families and changing lives.
Service and Sermon Style:
Contemporary Teaching
Average Age of Attendees:
all-ages
Primary Language:
English
MINISTRIES AND GROUPS
Groups and Public Services
Growth Groups, Marriage and Family Groups, Men's and Women's Groups, Interest Groups, Outreach Groups, 20s/30s Groups, Recovery Groups, College Groups, Young Adults Groups,
Healing Hands is the outreach arm of City Church. Healing Hands provides free resources and services that address immediate and long-term needs in the areas of homelessness, hunger, and poverty. Our vision is to expand our efforts to provide support for addiction, abuse, education and human trafficking.
BELIEFS
At City our vision to love, build and lead motivates all we do. Adhering to Biblical doctrine (i.e. listed below) is important to us along with developing our relationship with Christ and with others. 1) The Bible is the inspired Word of God. (II Timothy 3:16) 2) One true living God. (John 17:3) 3) Jesus Christ. (I Timothy 3:16) 4) Salvation. (John 14:6; Acts 2:21; Eph. 1:7) 5) Personal new beginnings. (John 3:3; Titus 3:5; II Cor.5:17-21) 6) Healing. (I Pet 3:21, 2:24; James 5:14-15; Isaiah 53:4-5) 7) Baptism of the Holy Spirit. (Acts 2:4, 8:15-19, 19:1-7) 8) Baptism by Immersion. (Romans 6:3-5) 9) Transformed Life. (I Cor. 6:11, Romans 8:13) 10) Second Coming of our Lord, Jesus Christ. (I Thess. 4:13-18; I Cor. 15:51-57) 11) Those Who Die Outside of Christ. (I Thess. 4:13-18; II Cor. 5:10; Rev. 20:11-15)
Healing and Charismatic Gifts:
Regularly Practice
MAP
City Church For All Nations is a Non-Denominational Church located in Zip Code 47408.