Church Profile
5405 S Rogers St
Bloomington, IN 47401
United States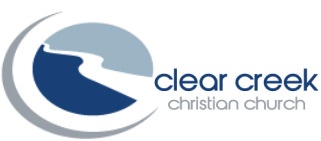 Our Mission
Our Vision: Strengthening God's family to receive spiritual orphans Our desire is to have a heart which is aligned with the heart of God. Throughout the Bible, it is very clear that God has a heart for orphans -- those who have been neglected, forgotten, abandoned and abused, those who have no safe place to call home. Clear Creek is called to reach spiritual orphans -- those who, for whatever reason, don't have a healthy relationship with God as Father. We are committed to living the way of Jesus, who confronted the abuses of religion and invited "the poor in spirit... those who mourn... the persecuted..." to experience the love of God firsthand. As God's heart on display, Jesus set no limits on who is invited to be part of God's family -- so neither do we. If you have lost your sense of spiritual "home," we invite you to come to Clear Creek -- from wherever you are, no matter what road you have traveled. We aren't perfect; after all, we are nothing more than a bunch of once-orphaned children who are still (always!) learning what it means to be part of God's family. But this is our pledge: to do what we can, as well as we can, to be a place where you can find your way home, to the limitless love of God.
About Clear Creek Christian church
Average Age of Attendees:
all-ages
MINISTRIES AND GROUPS
Groups and Public Services
BELIEFS
We believe in Jesus Christ
Baptism:
Older Children/adults
MAP
Clear Creek Christian church is a Christian Church located in Zip Code 47401.