Church Profile
550 E Jefferson St. Suite 102
Franklin, IN 46131
United States

Sunday School 10:00 AM Morning Worship 11:00 AM Evening Worship 6:00 PM Thursday Evening 7:00 PM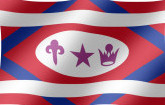 About The Church Of God
We are a local congregation of The Church of God. We are striving to reach out and help meet the needs of our community. During our Sunday Morning Services and Thursday Evening Services we have childrens programs available. We invite you to join with us as we strive to meet the physical and spiritual needs around us.
Average Age of Attendees:
all-ages
BELIEFS
Baptism:
Older Children/adults
Eternal Security:
Yes, Can Lose
Healing and Charismatic Gifts:
Regularly Practice
MAP
The Church Of God is a Spirit-Filled Church located in Zip Code 46131.