Church Profile
6499 Sharon Rd
Newburgh, IN 47630
United States

Sunday 10-11am & 6-7pm Wednesday Kids: 6:30-8pm Adults: 7-8pm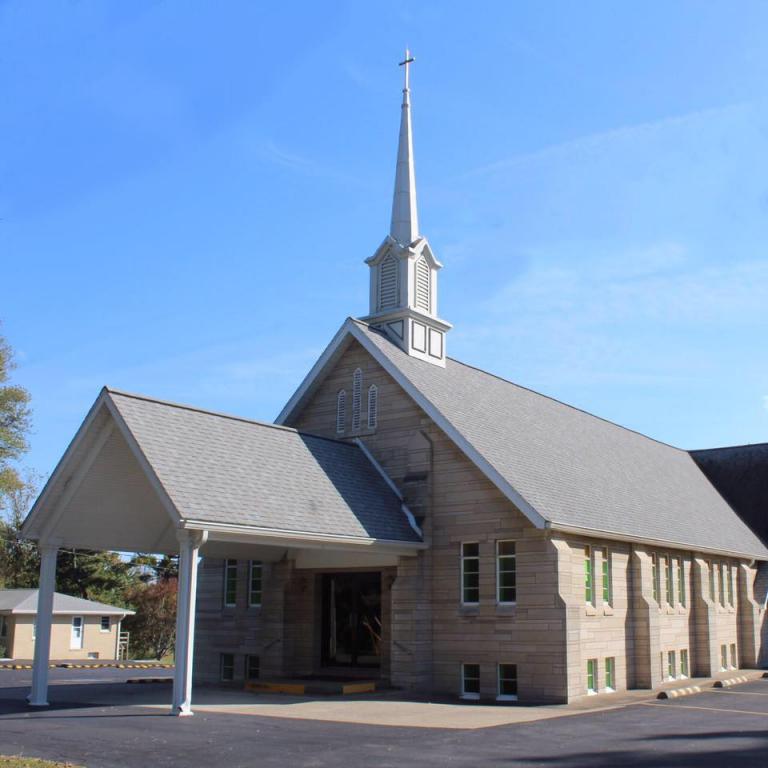 Our Mission
Proclaim. Follow. Connect.
Proclaiming Jesus Christ, following Him, and connecting with those in need.
About Peace Fellowship Church
Peace Fellowship Church is a General Baptist church in Newburgh, Indiana. Our mission is to proclaim Jesus Christ, follow Him, and connect with those in need. We want you to feel welcome and at home at Peace Fellowship! On Sundays, we have a mixed traditional and contemporary worship service at 10am with a message by the Pastor. We have a nursery and toddler room available and children's church during the Pastor's message. At 6pm, we have Bible Study for the whole family. On Wednesdays, kids and teens can come from 6:30-8pm for snack, music, games, and a Bible lesson. Adult Bible study is from 7-8pm. The ladies meet the third Monday of every month at 6:30pm at the church over a meal to fellowship together and plan ways to reach those in need. The youth (6th-12th grade) meet every other Friday from 6-9pm at the church for games, snack, and a Bible lesson. Throughout the year they do other events, including a summer lock-in, youth-led worship services, a Christmas program, and packing shoe boxes for Operation Christmas Child.
Denomination / Affiliation:
Baptist
Service and Sermon Style:
Topical Sermons
Average Age of Attendees:
all-ages
Primary Language:
English
MINISTRIES AND GROUPS
Groups and Public Services
BELIEFS
Primary Bible Version Used:
King James Version
Baptism:
Older Children/adults
MAP
Peace Fellowship Church is a Baptist Church located in Zip Code 47630.