Church Profile
4925 Dawson Springs Road
Hopkinsville, KY 42240
United States

Open during the week and on Saturday Night at 6:00pm, Sunday Morning at 10:30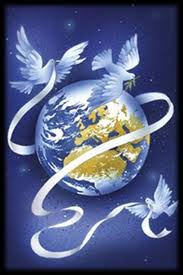 Pastors Dan and Jacki Grote
Our Mission
Vision: To know Jesus and make Him known Mission Statement: To preach "Repent and be born again- the Kingdom of God is at hand", to make disciples of Jesus Christ, to train and equip every saint for ministry, and to take part in the Great Commission, by healing the sick, cleansing the lepers, raising the dead, and casting out demons.
About Shekinah Glory Ministries
Shekinah Glory Ministries is a ministry center and missions base located in Hopkinsville, Kentucky. We are home to the Shekinah Glory Ministries Regional House of Prayer, Prophetic Prayer Rooms, Lightbearers Evangelism/Street Ministry, and Disciples Den Schools, serving Western Kentucky and Middle Tennessee. Shekinah Glory Ministries is the perfect place for new believers who want to learn more about the true and powerful gospel of Christ. It is also a great place for those who have been prepared to serve the Body of Christ with five-fold ministry callings. We also work with several local and international missionaries and missions groups.
Average Age of Attendees:
all-ages
MINISTRIES AND GROUPS
Regional House of Prayer; Lightbearers (Evangelism/Street Ministry); Disciples Den Schools (Rapid Fire Discipleship, Five-fold Ministry Training, and Prophetic Prayer and Worship Training)
BELIEFS
Healing and Charismatic Gifts:
Regularly Practice
MAP
Shekinah Glory Ministries is a Spirit-Filled Church located in Zip Code 42240.