Church Profile
2503 Belair Dr
Bowie, MD 20715
United States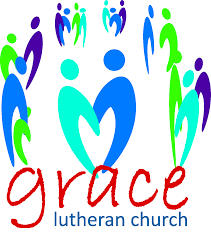 Our Mission
Gather in Faith, Grow in Faith, Go in Faith
We gather together to worship and to do mission work together. As a community, we support and encourage each other as we do God's work. We are fed and nourished by God's word and the sacraments. We grow in our relationship with God by being stretched and open to new possibilities through study, service, and conversation. Our learning as disciples of Jesus never ends. Like all relationships, our relationship with God changes and does get deeper over time. We go out into the world to share our stories and tell others about Jesus. It is our responsibility as followers of Jesus to share why Jesus is important to us so that others can learn and begin a relationship with God.
E.
Member
I never grew up in a religious household. When I began going to Grace and working with Pastor Wendy Deeben I felt like I could make a difference in the church and with God. This is a great place if you are new to the area. Lots of friendly and caring people.
About Grace Lutheran Church
Grace Lutheran Church is a Lutheran church in Bowie Maryland. This Evangelical Lutheran in America church serves Prince Georges County MD
Service and Sermon Style:
Liturgical
Average Age of Attendees:
all-ages
Community Projects:
11-24
Primary Language:
English
MINISTRIES AND GROUPS
Groups and Public Services
- Sunday Worship: Service is at 9:30am Communion: 1st and 3rd Sunday and Holidays Sunday School: 10:45am Fellowship: Every Sunday following Service -Fire Pit Fridays: Come sit by the fire on the 2nd Friday of every month! We'll provide s'mores, hot dogs, and drinks. -Indoor Craft Fair & Bake Sale: Handmade craft items by Thirty-one, Lularoe, Pampered Chef, and more!
BELIEFS
We are simultaneously saint and sinner. We do God's work in the world but are not free from sin. ​ We freely receive God's grace. Jesus died on the cross and was resurrected from the dead so that we may be free from the penalty of our sins. ​ We believe that you cannot earn salvation through good works. Our good works are done in response to God's graciousness towards us, especially in giving his Son as the ultimate sacrifice for us.
Primary Bible Version Used:
New International Version
Communion Frequency:
Occasionally
Eternal Security:
No, Can't Lose
Regularly Practice:
Praying the Lord's Prayer
MAP
Grace Lutheran Church is a Lutheran Church located in Zip Code 20715.