Church Profile
10989 Red Run Blvd
Owings Mills, MD 21117
United States

Sunday's 9am and 11am. Youth ministry for Pre-K to 5th Grade during Sunday Services. Wednesday's Adult Bible Study 7-8:30pm. Teen Ministry (Middle & High School) 7;8:30pm 1st Thursday's 6am-6pm Community Wide Prayer - all are welcome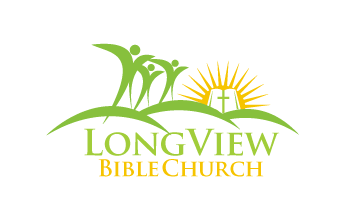 Founder and Pastor Edward Lee
Our Mission
A community of Christ followers seeking to see and live life within the LongView of God.

J.
Church Staff
I have attended LongView Bible Church now for over 4 years. I can definitely say that it is a church where you will learn God's word. The fellowship at this church is awesome! Everyone is welcomed and greeted with genuine family love. God bless LongView.
Read more

C.
Do you want to really learn about the Word of God so that you can apply it to every facet of your life? If so, this is the place for you! The teaching is Biblically SOLID. Friendly, down to earth people. You can grow spiritually because the Word is not watered down there...
Read more
About LongView Bible Church
God has a longer, broader View of life than we do. Whether it is our Past, our Present or our Future, God has a LongView. We welcome you and your family to visit and grow with us, as we seek to see and live life within the LongView of God. LongView is shaped by Four Core Values: (1) People Matter. (2) Make a Community Impact. (3) Worship God. (4) The Cross of Christ is to be celebrated daily.
Service and Sermon Style:
Verse-by-Verse Teaching
Average Age of Attendees:
all-ages
Community Projects:
11-24
Primary Language:
English
Other Language Services:
English
BELIEFS
There is One God. We all have fallen short of God's standard. Christ died on the cross to save our souls and now, through our relationship with Christ, we can live in peace.
Primary Bible Version Used:
English Standard Version
Baptism:
Older Children/adults
Communion Frequency:
Monthly
Regularly Practice:
Altar Call or Invitation
MAP
LongView Bible Church is a Non-Denominational Church located in Zip Code 21117.