Church Profile
Meeting at Westminster UMC's Chapel
Westminster United Methodist Church
165 East Main Street
Westminster, MD 21157
United States

Sunday evenings at six o'clock, at the Chapel of Westminster United Methodist Church. Note, however, that we have not been meeting regularly on-site in some time; this may change if there is a spike in interest. At the moment, St. Bede's is being conducted largely as an online ministry, through Facebook Live broadcasts of Vespers (Evening Prayer) at, again, six o'clock in the evening. The Chapel entrance is off the side parking lot, Center Street, near the corner of Center and Main Streets in Westminster. It is marked both "Handicapped Entrance" and "Chapel Entrance."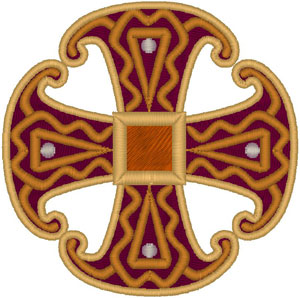 Our Mission
St. Bede's is orthodox, traditional, conservative, and friendly!
We are a community of Christians in the classical Anglican tradition who seek to "worship the Lord in the beauty of holiness" (Psalm 96:9) and to make our Triune God -- Father, Son, and Holy Spirit -- known to others. We are united in faith on the basis of the Bible, the Creeds, the ancient Fathers and Councils of the Church, and the principles of the English Reformation as they are enshrined in the Book of Common Prayer and the (39) Articles of Religion.
About St. Bede's Anglican Mission
St. Bede's Chapel - Traditional Anglican (also known as The Oratory of St. Bede the Venerable) is a gathering of God's people in the classical Anglican tradition in Carroll County, Maryland, meeting for worship at the Chapel of Westminster United Methodist Church on Center Street. We are a community of Anglican Christians who seek to "worship the Lord in the beauty of holiness," and to make our Trinitarian God -- Father, Son, and Holy Spirit -- known to others. We are orthodox and Biblical in our theology, dignified and reverent in our worship, and warm and friendly in our welcome! We use The Book of Common Prayer 1928 for our services, occasionally elaborating or expanding upon the Prayer Book liturgy with appropriate and compatible resources (Service of Lessons and Carols, Liturgy of the Palms, etc.). If there are sufficient people present, we will have the service of Holy Communion on the First and Third Sundays of the month; otherwise, we will utilize the Order for Evening Prayer (also known as Vespers). We are grateful to have the use of Westminster United Methodist Church's lovely Chapel! It is accessible from the Center Street parking lot through the door marked, conveniently, both "Handicapped Entrance" and "Chapel Entrance." Thus, it is handicapped-accessible, and has off-the-street parking; restrooms are just down the hall from the Chapel. Please join us for worship, and bring your friends! :-)
Service and Sermon Style:
Liturgical
Primary Language:
English
MINISTRIES AND GROUPS
As noted above, we are a new and small church plan. But we have lots of hopes and plans for the future! Among them are a Choir, Sunday School for children and youth and Adult Christian Education/Formation programs, special liturgies for special days including Blessing of the Animals for St. Francis' Feast Day, Blessing of the Hunt for St. Hubert's, and Kirkin' o' the Tartans for St. Andrew's (Patron of Scotland), and youth ministries including a Boy Scout Troop and/or Cub Scout Pack. An important focus of St. Bede's is outreach to reenactors, living history interpreters, recreational medievalists (SCA, etc.), Rennies and conventioneers, and others of similar interests and inclinations who may find it difficult to find a church home. If you belong to one of these or a like category, find yourself longing for meaningful sacramental, liturgical Christian worship, but feel a bit like a misfit in other churches you may have attended, St. Bede's would love for you to give us a try. All, however, are welcome, we don't play favorites! :-) We checked "semi-formal" in the dress code box because we're open to everything from casual to full formal: the important thing is that your heart is in the right place. It has been said that you should "put your best foot forward" when going to God's house, and there is much truth in that, but exactly what that means can vary with the individual. For some, that may be suit and tie, or a nice dress; for others, a clean t-shirt and jeans; for yet another, full historical attire... As another wise person once put it, "God don't care what you look like, just as long as you show up!"
Again, our services are at present limited due to our size and the limitations of our borrowed quarters. But our Vicar, the Rev. Thomas H. Harbold (Father Tom), is available for Baptisms, services of Holy Matrimony, Christian burial, and for spiritual guidance.
BELIEFS
We are sacramental and liturgical in our worship, Incarnational and devotional in our spirituality, and Biblical and orthodox in our theology. We adhere to traditional Christian standards of morality, not only with respect to human sexuality, but across the board – but applied with love and compassion. We conduct our worship according to, or in accordance with, the Book of Common Prayer 1928. We seek to uphold the doctrine and teachings of the One, Holy, Catholic, and Apostolic Church, and particularly of the ancient and undivided Church of the first millennium, as expressed through the classical Anglican tradition of Common Prayer. As Anglicans, we have a particular way of being what C.S. Lewis called "mere Christians," most notably the use of the Book of Common Prayer in its various editions: not only as a manual of service, but as a rule of life. We also anchor our understanding of the faith in the classical Anglican formula of "Scripture, Tradition, and sanctified Reason." That is to say, we ground our faith in the Holy Scriptures of the Old and New Testaments as "God-breathed and profitable for teaching, for reproof, for correction, and for training in righteousness" (2 Timothy 3:16) and "containing all things necessary to salvation" (Article VI); the Great Tradition of Christianity (with special attention to the first five centuries, known as the Patristic Era: the time of the Church Fathers) and the Common Prayer tradition of Anglicanism to guide our interpretation of those Scriptures; and in so doing make use of our God-given faculty of Reason, as formed within the context of both corporate, sacramental, liturgical worship and personal, private prayer and devotion. Perhaps the best shorthand statement of our doctrinal position is the famous formula set forth by Lancelot Andrewes' in defining the boundaries of faith and practice for the Church of England: "One canon reduced to writing by God himself, two testaments, three creeds, four general councils, five centuries, and the series of Fathers in that period – the centuries that is, before Constantine, and two after – determine the boundary of our faith." A word on eternal security / perseverance of the saints: we checked the "Yes, can lose" one's salvation box... but it's really difficult! It requires a conscious, intentional, and persistent rejection of the Faith, once accepted. And that in the face of a God who is not only completely sovereign and all-loving, but all-seeing, and who knows, even better than we do ourselves, what circumstances in our lives might lead someone to reject Him. His grace and mercy is unsearchable: let us have faith in that loving mercy, and not concern ourselves unduly with such questions! Please note that although this website states that we are an "Episcopal church," we are NOT part of The Episcopal Church (TEC, formerly PECUSA -- Protestant Episcopal Church in the USA), but rather the United Episcopal Church in North America, a "Continuing Anglican" jurisdiction.
Primary Bible Version Used:
King James Version
Communion Frequency:
Occasionally
Eternal Security:
Yes, Can Lose
Healing and Charismatic Gifts:
Open But Cautious
Regularly Practice:
Praying the Lord's Prayer
MAP
St. Bede's Anglican Mission is a Episcopal Church located in Zip Code 21157.