Church Profile
32920 W 13 Mile Rd
Farmington Hills, MI 48334
United States

Two Sunday Services: 8 a.m. and 10 a.m. Wednesday Bible Study: 7 p.m.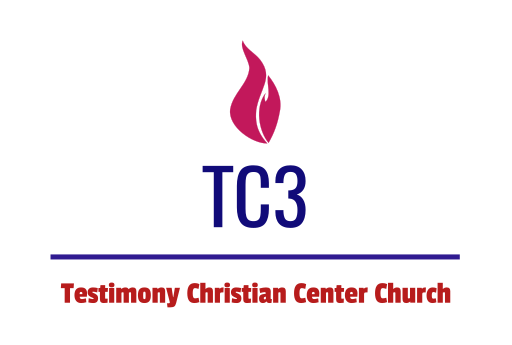 Senior Pastor and Founder Dr. Steven Jones
Our Mission
According to Luke 4:18, We preach the gospel to the poor, heal the brokenhearted, preach deliverance to the captives, recovery of sight to the blind, and set at liberty them that are bruised.
About Testimony Christian Center Church (TC3)
Non-denominational spirit led church. SUBSCRIBE to the Youtube channel to enjoy inspiring messages, prayer, and Biblical teaching. https://www.youtube.com/channel/UCjAzi0yJpamqC2q8iDOJFYw
Service and Sermon Style:
Spirit-led Preaching
Primary Language:
English
MINISTRIES AND GROUPS
Groups and Public Services
Outreach and Inreach Ministry - Ministers to the community by partnering with local charities to provide much needed food and clothing.
BELIEFS
Statement of Faith We believe there is one true God who reveals himself in three manifestations: God the Father, God the Son, and God the Holy Spirit. We believe in the virgin birth, death, burial, bodily resurrection, and forever reign of Jesus Christ our Lord and Savior. We believe all Bible scriptures were given by inspiration of God. We believe in Water Baptism by immersion for the repentant toward God We believe in the redemptive work of Christ, the Baptism of the Holy Spirt, and the utility of the gifts of the Spirit by those who believe. We believe in partaking the Lord's Supper to remember the work of Christ on the cross. We believe there will be a bodily resurrection from the dead: The unrighteous will rise again to forever punishment and the righteous to forever blessings with their Lord and Savior Jesus Christ.
Primary Bible Version Used:
King James Version
Baptism:
Older Children/adults
Communion Frequency:
Monthly
Healing and Charismatic Gifts:
Regularly Practice
Regularly Practice:
Altar Call or Invitation
MAP
Testimony Christian Center Church (TC3) is a Non-Denominational Church located in Zip Code 48334.