Church Profile
10604 Fernwood Ln N
Champlin, MN 55316
United States

9:30am on Sunday mornings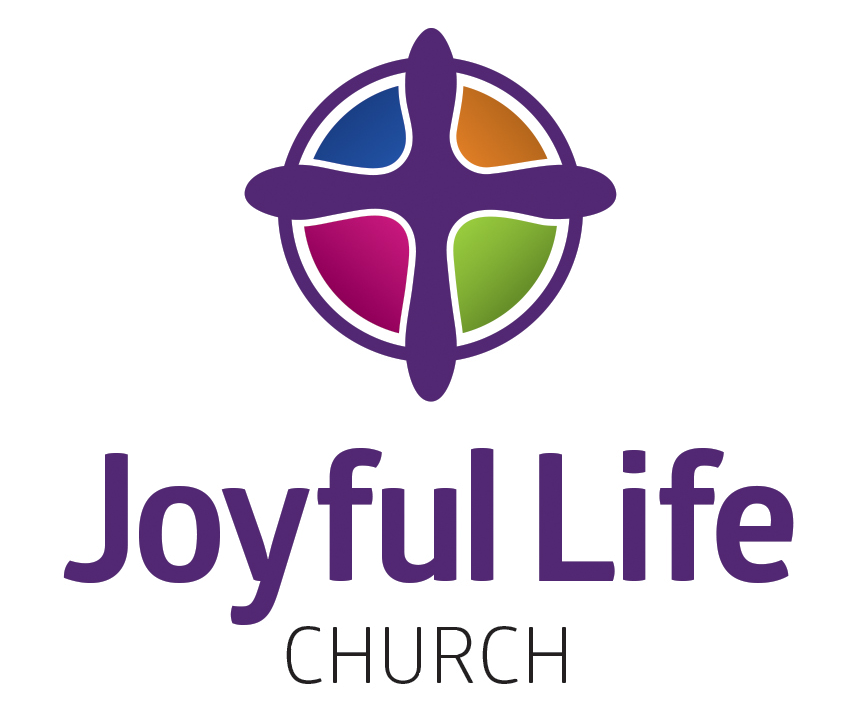 Founders and Senior Pastors Chris and Cathy Gardner
Our Mission
MISSION: We exist to nurture relationships that demonstrate the Love of God, bring the Gospel of Jesus Christ to ALL people groups, encourage believers to live an unapologetic and transparent Christ-centered life, and build up reproducing communities of believers worldwide. VISION: To become an equipping and mobilizing church that transforms our world for Jesus Christ so that we see people saved, healed, set free, discipled, equipped, empowered and serving.
About Joyful Life Church
We are a House Church that is in the church planting process in the northwest suburbs of Minneapolis. We're presently in Champlin and are considering options in this area to reach into our neighborhoods and surrounding communities to share the gospel of Jesus Christ. Most people experience life in such a wide variety of ways… sometimes these experiences are vibrant and positive, sometimes dark and gloomy, sometimes broken and frightening, sometimes awesome and lovely, and so on. No one has ever lived the perfect life… Except for Jesus Himself. But so many people are seeking comfort and assurance. Some seek it in the arms of loved ones. Some seek it by burying themselves in their work. Some seek it in food. Some seek it in a glass. And so on… We seek comfort and assurance — and JOY — in a faithful relationship with the Lord Jesus Christ. And joy does NOT mean feeling good all the time. That's simply not possible. Even for folks who are naturally upbeat and optimistic, it isn't possible to feel good all the time. To define Joy, we have to start somewhere more genuine — and close to Scripture.
Service and Sermon Style:
Contemporary Teaching
Average Age of Attendees:
all-ages
Primary Language:
English
BELIEFS
The Word of God We believe that the Bible is the Word of God, fully inspired and without error in the original manuscripts, written under the inspiration of the Holy Spirit, and that it has supreme authority in all matters of faith and conduct. (2 Tim 3:16-17; 2 Pet 1:20-21; Mark 13:31; Heb 4:12-13; John 8:31-32; John 20:31; Acts 20:32) The Trinity We believe that there is one living and true God, eternally existing in three persons, that these are equal in divine perfection, and that they execute distinct but harmonious offices in the work of creation, providence, and redemption. (Gen 1:1,26; Isa 44:6-8; John 1:1-3; Matt 28:19; John 4:24; Rom 1:19-20; Eph 4:5-6) God the Father We believe in God, the Father, an infinite, personal spirit, perfect in holiness, wisdom, power and love. We believe that He concerns Himself mercifully in the affairs of each person, that He hears and answers prayer, and He saves from sin and death all who come to Him through Jesus Christ. (Luke 10:21-22; Matt 23:9; John 3:16; John 6:45-48; Rom 1:7; 1 Tim 1:1-2; 1 Tim 2:5-6; 1 Pet 1:3; Rev 1:6) Jesus Christ Part of being "fully man" includes having fun! We can be sure that Jesus was NOT exclusively somber or serious. :) We believe in Jesus Christ, God's only begotten Son, conceived by the Holy Spirit, fully God and fully man. We believe in His virgin birth, sinless life, miracles and teachings. We believe in His substitutionary atoning death, bodily resurrection, ascension into heaven, perpetual intercession for His people, and personal visible return to earth. (Matt 1:18-25; Luke 1:26-38; John 1:1; John 20:28; Col 1:15-19; Rom 1:3-5; Rom 8:3-4; 2 Cor 5:21; 1 Pet 2:21-23; John 20:30-31; Matt 20:28; Eph 1:4; Acts 1:11; Rom 5:6-8; Rom 6:9-10; Heb 7:25; Heb 9:28; 1 Tim 3:16) The Holy Spirit We believe in the Holy Spirit who came forth from the Father and Son to convict the world of sin, of righteousness, and of coming judgment, and to regenerate, sanctify, empower, and gift all who believe in Jesus Christ. We believe that the Holy Spirit indwells all who believe in Christ, and that He is an abiding helper, teacher and guide. (John 14:16-17; John 14:26; John 15:26-27; John 16:7-14; Rom 8:9; 1 Cor 3:16; 1 Cor 6:19; Gal 5:22-26) Spiritual Rebirth We believe that all people are sinners by nature and by choice — not by birth — and are, therefore, under condemnation. We believe that those who repent of their sins and trust in Jesus Christ as Savior are born again, regenerated by the Holy Spirit. (Gen 6:5; Gen 3:2-17; John 3:14-18; John 5:24; John 6:47-48; John 8:12; John 10:26; Rom 9:22; 2 Thess 1:9; Rev 20:10; Rev 14:15; Rev 21:8; Ps 51:7; Jer 17:9; James 1:14; Rom 3:19; Rom 5:19; Prov 28:13; 1 John 1:9; 1 John 3:16; John 1:13; 2 Cor 5:17; Rom 8:1) The Church We believe in the universal church, a living spiritual body of which Christ is the head and all regenerated persons are members. We believe in the local church, consisting of a company of believers in Jesus Christ, baptized on a credible confession of faith, and associated for worship, works, and fellowship. We believe that God has laid upon the covenant members of the local church the primary tasks of living a life of worship, nurturing the body of believers and delivering the gospel of Jesus Christ to a lost world. (Eph 2:19-22; Acts 1:8; Eph 5:19-21; Acts 2:42; Heb 10:23-25) Christian Conduct We believe that Christians should live for the glory of God and the well-being of others; that their conduct should be blameless before the world; that they should be faithful stewards of their possessions; and that they should seek to realize for themselves and others the full stature of maturity in Christ. (1 Cor 10:31; Rom 12:1-3; Heb 12:1-2; John 14:15; John 14:23-24; 1 John 2:3-6; 2 Cor 9:6-9; 1 Cor 4:2; Col 1:9-10) The Invitations We believe that the Lord Jesus Christ has invited us into two intimate practices for the local church: baptism and the Lord's Supper. We believe that Christian baptism is the public declaration of a believer's faith in Christ alone for the forgiveness of their sins. We believe that immersion of the believer in water in the name of the triune God is the richest expression of the New Testament example. We believe that the Lord's Supper was instituted by Christ for commemoration of His death as He prepared to sacrifice Himself for us. We believe that these two invitations should be recognized, valued, and honored until the return of the Lord Jesus Christ. (Matt 28:18-20; Rom 6:3-5; Col 2:12-15; 1 Cor 11:23-26; Matt 26:26-29) Religious Liberty We believe that every human being has a direct relationship with God, and is responsible to God alone in all matters of faith; that each church is independent and must be free from interference by a religious political authority; that therefore Church and State must be kept separate as having different functions, each fulfilling its duties free from dictation or patronage of the other. (1 Tim 2:5; Rom 14:7-9; Rom 14:12) Church Cooperation We believe that local churches can be far more effective in promoting the cause of Jesus Christ by cooperating with one another across denominational boundaries as the body of Christ. Such cooperation and collaboration, whether regional or general in nature, exists and functions by the will of the churches. The church — as the body of Christ — is not in competition for membership, monetary gain, or any other worldly or temporal commodity. (Acts 15:36; Acts 15:41; Acts 16:5; 1 Cor 16:1; Gal 1:1-3; Rev 1:4; Rev 1:10-11) The Last Things We believe in the personal and visible return of the Lord Jesus Christ to earth and the establishment of His kingdom. We believe in the resurrection of the body, the final judgment, the eternal joy of the righteous, and the endless suffering of the wicked. (Matt 16:27; Mark 14:62; John 14:3; Acts 1:11; Phil 3:20; 1 Thess 4:15; 2 Tim 4:1; Titus 2:13; 1 Cor 4:5; 2 Thess 1:7-10; Rev 20:4-6; Rev 20:11-15)
Eternal Security:
Yes, Can Lose
Healing and Charismatic Gifts:
Open But Cautious
MAP
Joyful Life Church is a Christian Church located in Zip Code 55316.