Church Profile
8107 Holmes Road
Kansas City, MO 64131
United States

We are a Messianic congregation that meets every Shabbat. We share a meal together at noon and then start services at 1pm.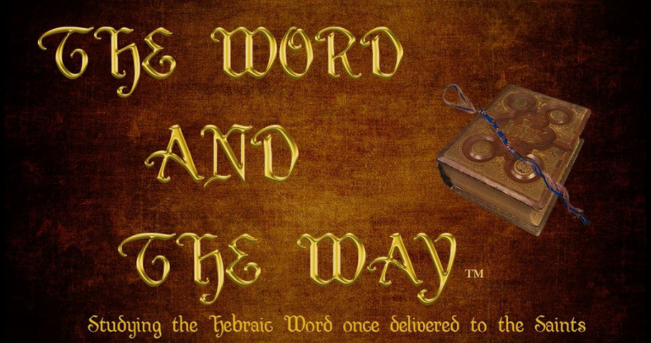 Our Mission
Studying the hebraic Word once delivered to the saints!
To spread the gospel in the same manner and worship style of the early Christian churches which maintained their connection to the Old Testament in form of worship and beliefs.
About The Word and the Way
What we mean by a Messianic congregation is that we observe the Torah and we believe that Yeshua is the Messiah. While we do keep some traditions that trace back through Judaism, we are not Messianic Jews but are gentiles who have been grafted into the family of Yahweh through the shed blood of Yeshua. Like those who accepted Yeshua as the Messiah in the first century, we observe the 7th Day Sabbath from sundown Friday to sundown Saturday. We also observe the appointed times in Leviticus 23 such as Passover and Sukkot (the Feast of Tabernacles).
Service and Sermon Style:
Topical Sermons
Average Age of Attendees:
40-50
Primary Language:
English
BELIEFS
The Word and The Way is an assembly that studies the Hebraic Word once delivered to the saints. What this means is that we strive to study the Bible in the same perspective as those who received the Gospel in the first century AD, i.e., the Saints. The first century believers who accepted Yeshua as the prophesied Messiah and the Son of YHVH became adopted children of YHVH and heirs according to the promise. Accepting Yeshua as Messiah means to join Israel by being grafted in and, just as the first century believers, study the Torah and apply it to our lives. We observe the Biblical holidays listed in Leviticus 23 starting with the weekly Sabbath that was instituted on the 7th day of creation and then by having or attending annual gatherings for the rest of God's Holy Days. In all things, we strive to understand the Word of God as shown to us by His Son, apply it to our lives, and to live as Yeshua did as we anxiously await His return and the restoration of all things.
Primary Bible Version Used:
Multiple Versions Used
Baptism:
Older Children/adults
Communion Frequency:
Occasionally
Eternal Security:
Yes, Can Lose
Healing and Charismatic Gifts:
Open But Cautious
Regularly Practice:
Congregational Readings
MAP
The Word and the Way is a Non-Denominational Church located in Zip Code 64131.