Church Profile
425 SW Oldham Pkwy
Lees Summit, MO 64081
United States

Worship Services every Sunday, 2:30 PM CST Live Sermons every Sunday, 10:30 AM CST Prayer Line from Home - Wednesday, 7:00 PM - 7:30 PM CST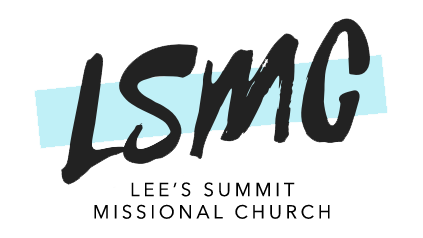 Sr. Pastor Corey McDonald
Our Mission
Reaching up + Reaching out | Loving God + Loving others
Reaching Up: Loving God Reaching Out: Loving Others Our Vision: To create a community where biblical and family values matter, with authentic worship, Bible based teaching, serving our local communities, and building a culture where everyone's story matters.

M.
Member
Lees Summit Missional Church is not like a typical church. It's more like family. This is exactly how a church is supposed to be. I found my home!
Read more
About Lees Summit Missional Church
We are a church with a focused mission. Our mission is about more than growing a bigger congregation or building a big building. It's about building an honest to goodness vibrant community of diverse disciples who can be the hands and feet of Jesus. We believe as followers of Jesus Christ, we are called to love and serve the community that surrounds us as we grow closer in our personal relationship with God.
Service and Sermon Style:
Contemporary Teaching
Average Age of Attendees:
all-ages
Community Projects:
Over-24
Primary Language:
English
BELIEFS
THE WILL KNOW US BY OUR LOVE We are a church that is NOT focused on building church culture. We are focused on building and developing community through relationships that reflect God's love. You will NOT find the following at Lee's Summit Missional Church: COMPETITION We consider others better than ourselves. "Do nothing from selfish ambition or conceit, but in humility regard others as better than yourselves. Let each of you look not to your own interests, but to the interests of others." Philippians 2:4 ESV CELEBRITY Jesus is the only celebrity in the Kingdom of God! We promote Jesus, not our pastor. We are not interested in having the best worship band or the state of the art building, We are focused on authentic worship and making sure our facility meets the needs of our congregation. "Whoever exalts himself will be humbled, and whoever humbles himself will be exalted." Matthew 23:12 ESV NATIONALISM We love and respect our country and those who serve and protect it, but we know we are first citizens of God's Kingdom. "There is neither Jew nor Greek, there is neither slave nor free, there is no male and female, for you are all one in Christ Jesus. And if you are Christ's, then you are Abraham's offspring, heirs according to promise." Galatians 3:28-29 ESV FEAR One of the greatest gifts from Christ is freedom from fear. "Fear not, nor be afraid; have I not told you from of old and declared it? And you are my witnesses! Is there a God besides me? There is no Rock; I know not any." Isaiah 44:8-10 ESV DISCRIMINATION There is no discrimination in God's Kingdom! "Go therefore and make disciples of all nations, baptizing them in the name of the Father and of the Son and of the Holy Spirit, teaching them to observe all that I have commanded you. And behold, I am with you always, to the end of the age." Matthew 28:19-20 ESV
Primary Bible Version Used:
English Standard Version
Communion Frequency:
Monthly
Healing and Charismatic Gifts:
Open But Cautious
Regularly Practice:
Altar Call or Invitation
MAP
Lees Summit Missional Church is a Non-Denominational Church located in Zip Code 64081.