Church Profile
18 CR 252
Iuka, MS 38852
United States

Sunday morning worship - 10:15 a.m. Wednesday Bible Study - 7:00 p.m.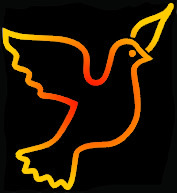 Our Mission
We believe in the One True God who manifested himself as the Father, the Son, and the Holy Spirit. Jesus Christ was born of a virgin, lived a sinless life, and died as a sin sacrifice for all mankind. He was raised from the dead on the third day after his death and ascended to the Father. He is the only way to the Father and the only source of salvation. We believe that Jesus will literally return to the earth. We believe in the baptism of the Holy Spirit as the promise of the Father, and that his promise was to every believer. We believe that Jesus provided healing for our physical bodies in the stripes that he bore at the whipping post. We desire the same unity in the body of Christ that Jesus prayed for in John 17. With that goal in mind, we do not belong to any denomination, but rather extend the hand of fellowship to all who are born again, who have been made new creatures in Christ Jesus. It is our prayer that if you know Jesus as your personal savior, you will live for him, witness for him, and look for him. If you do not know Jesus as your savior, it is our prayer that you will accept him today, even now to pray to the only one who can save you from the penalty of sin and set you free from its bondage.
About Mission Lighthouse Church
Simply put, we love Jesus and we love people. Everyone is welcome.
Average Age of Attendees:
20-30
MINISTRIES AND GROUPS
Groups and Public Services
BELIEFS
Stated in the mission statement.
Baptism:
Older Children/adults
Eternal Security:
Yes, Can Lose
Healing and Charismatic Gifts:
Regularly Practice
MAP
Mission Lighthouse Church is a Non-Denominational Church located in Zip Code 38852.