Church Profile
c/o LifePoint Church Sanctuary
2123 5th St NE
Hickory, NC 28601
United States

Saturdays 9:30 AM-11:00 AM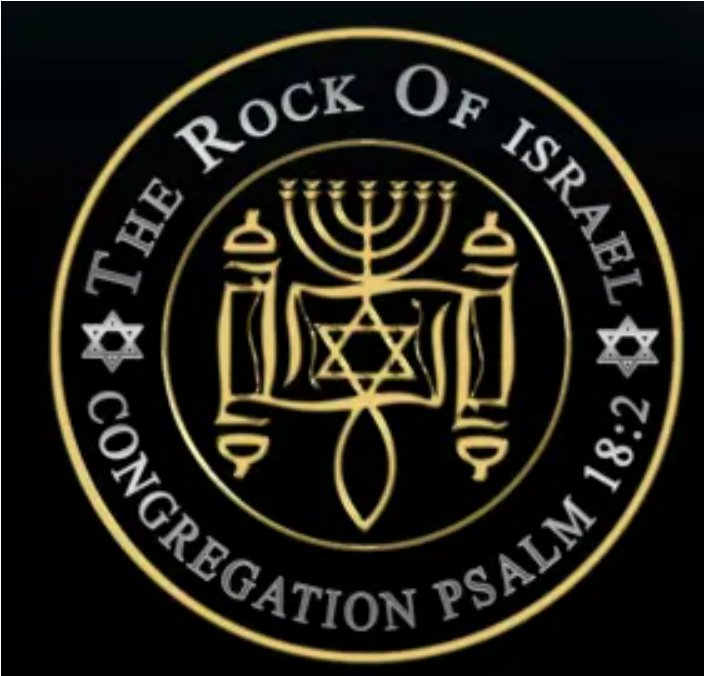 Our Mission
Our Mission is to Minister to the Needs of Our Members and Our Community through the Teaching of Biblical Core Values from a Judeo-Centered Messianic Point of View while Seeking to Enrich Lives and Propagate the Understanding of The Gospel of Yeshua (Jesu
We exist to seek and save the lost among both the Jewish people and those who are not of Jewish descent. We are called to be a peculiar people and firmly believe we accomplish this by endeavoring to adhere to a Torah observant lifestyle. We teach and lead our congregation family to study the Bible and walk out our faith in Yeshua (Jesus) by mirroring the first century believers as much as we are able. We seek to encourage believers outside our fellowship to go deeper in their understanding of Scripture and to follow our Messiah more closely as we all walk out the process of sanctification. We empower our brothers and sisters in Messiah to become bond servants to the King, ministering to the needs of the Body as well as the community in which we live. We believe that Christianity is not and was never intended to be a new religion, rather all who believe in Yeshua are grafted into the vine. In other words, we are adopted into the Jewish family. We will stand unwaveringly upon the Rock of Our Salvation, Yeshua. We will study and apply the Word daily in our lives, no matter the cost. We will walk alongside the church family and support them in every way possible. We will reach out to the lost and encourage other believers outside of our congregation to live a more Torah observant lifestyle. We will support our congregation generously, taking ownership for its health, growth, and mission. We will honor all of the appointed Feasts of ADONAI in Leviticus 23, including the Shabbat. We will not fail because the Ruach Ha-Kodesh (Holy Spirit) will direct our paths and order our steps of the leadership of this congregational family. We value integrity, transparancy, loyalty, honesty, and unwavering determination. We dream big knowing when we reach the end of our ability, this is when His perfect strength is made manifest in our weakness. We persevere and refuse to give up on our appointed mission. We hold fast to the cultural roots of our faith and refuse to go over the cliff of popular societal insanity. We hold fast to the Truth of the Bible from Genesis to Revelation; this is the only Truth.
G.
New Attender
Rabbi Jeff leads a warm and welcoming congregation of Messianic believers in Yeshua Messiah. He is inspirational as he shares his own challenges and how his belief in Yeshua has been instrumental in his walk. The congregation offers children's ministry and Hebrew...
Read more
About The Rock of Israel Congregation
The Rock of Israel Congregation is a Messianic group of both Jewish and non-Jewish believers in Yeshua (Jesus) as the promised Messiah. This Messianic Synagogue is part of the fulfillment of the "One New Man" written of in Ephesians 2:15. Come and visit with us, and you will find a family that will warmly welcome you. Come and grow in your own personal relationship with the King of Kings and discover your purpose for which you were created. Come and learn the deeper meanings of the Holy Scriptures from both the Old and New Covenants from the Hebrew perspective. Come and expect to be transformed (Romans 12:2). We are affiliated with the Assemblies of G-d.
Service and Sermon Style:
Topical Sermons
Average Age of Attendees:
all-ages
Primary Language:
English
MINISTRIES AND GROUPS
Groups and Public Services
Hebrew Language class; CHAIM Cancer Support Ministry, Marriage and Spiritual Counseling; Addiction Counseling
BELIEFS
We are a Messianic Synagogue Congregation who believes in the entire Word of G-d, from Genesis through Revelation. As Rabbi Sha'ul, the Apostle Paul, taught the Torah is the foundation of our faith. We believe the Old Covenant is the Renewed Covenant concealed. We likewise believe that the Renewed Covenant is the Old Covenant revealed. Is it hard to follow Yeshua the way the first century church did? One of the great teachers of the Law (Torah) named Hillel was told by a gentile that he would convert if Hillel could teach him Torah in the time he could stand on one foot. Hillel replied, "That's easy. That which is hateful to you do not do to another. Everything else is commentary. Go and study it." You don't have to already have great knowledge. Just come and start learning at your level and at your own pace. We are all here to help one another on our journey. Shalom. Unity We believe Yeshua, (Jesus) is the only begotten Son of the Living G-d, born of a virgin. We believe He lived a perfect, sinless life. We believe He was made to be cursed in our place, and He atoned for our sins once for all. Liberty We believe Yeshua died on the execution stake as our Pesach (Passover) Lamb. We believe He rose from the dead on the third day and sits at the right hand of the Almighty G-d. Love We believe that the keeping of the Mitzveh (instructions or commands) of the Torah do not save us. Rather keeping the Mitzveh of the Torah is a lifelong process of observance that goes to our sanctification, being made Holy or set apart for the L-RD, demonstrating that we love Him and wish to follow Yeshua's example of obedience. John 14:15: "If you love Me, keep my commandments." Salvation We believe that salvation is indeed a FREE Gift, NOT of works lest any man shall boast (Romans 6:23; Ephesians 2:9). At no time do we do enough to earn our salvation. It is ALWAYS Yeshua's blood that saves us daily! Baptism We believe in baptism by immersion. Appointed Times We believe that all the appointed times spoken of in Leviticus 23 are still valid today. These include the observance of Shabbat, the Sabbath on the seventh day (Saturday) to make it Holy. We observe the Spring Feasts of ADONAI; Passover, Feast of Unleavened Bread, Feast of First Fruits and Shavuot (Pentecost). We also keep the Fall Feasts of ADONAI; Yom Teruah (Feast of Trumpets), Yom Kippur (Day of Atonement), and Sukkot (Feast of Booths/Tabernacles, of In-Gathering). Eternity We believe in the rapture of the Body of Messiah. We believe we will all return with Messiah to rule and reign with Him for 1,000 years. We believe we will forever-more be with Him in Glory, Hallelujah!
Primary Bible Version Used:
Multiple Versions Used
Baptism:
Older Children/adults
Healing and Charismatic Gifts:
Open But Cautious
Regularly Practice:
Congregational Readings
MAP
The Rock of Israel Congregation is a Non-Denominational Church located in Zip Code 28601.