Church Profile
10520 Star Rd
Wake Forest, NC 27587
United States

Main Sunday Worship Services – 9:00 and 11:00 AM Sunday Online Service- 9 AM Full Children's Ministry at both services. Student Services - Sunday 5:30pm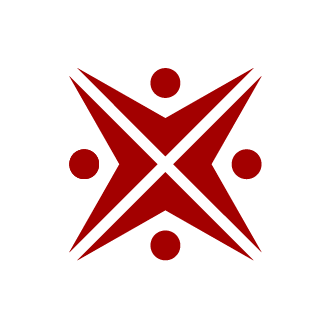 Pastor Micah & Melissa Caronna
G.
Member
Living Word Family Church is an amazing place to get sound Biblical teachings at ALL age levels! Pastors Micah and Melissa have a heart to see families grow STRONG in God's grace and purpose. Pastor Jody pours his heart into the spiritual development of every child in...
Read more
G.
Member
Living Word Family Church in Wake Forest, NC is so awesome. From the time my son and I first arrived until today, about 10 years later, I'm still blessed. It was raining and I had just parked my car and a man with an umbrella was approaching us, well being the New Yorker...
Read more
About Living Word Family Church
From the moment you watch our services you'll experience our commitment in creating a compelling and life changing presentation of God's Truth. You matter to God and you matter to us. Expect a compelling presentation with today's music, quality media and messages you can take with you. We are passionate about building strong families, making the Word of God relevant, dynamic and applicable in every season of life. So whether you have been involved with church your whole life, or are just starting to explore the idea of it, we want you to know that you are somewhere you belong. Come learn and grow with us and experience the difference God will make in your life this week.
Service and Sermon Style:
Topical Sermons
Average Age of Attendees:
40-50
Community Projects:
11-24
Primary Language:
English
Other Language Services:
English
MINISTRIES AND GROUPS
Groups and Public Services
BELIEFS
Statement Of Faith We believe that the Bible is the inspired Word of God and that it is written for us today, as well as those in the past. II Tim. 3:16 We believe in the "born-again" experience (salvation). John 3:3-7 We believe that as a Christian, our daily conduct should line up with God's Word. II Cor. 7:1 We believe in the baptism of the Holy Spirit with the evidence of speaking in tongues. Acts 2:1-4 We believe that Jesus paid the price for our physical healing as well as our salvation, and that healing is for all.I Peter 2:24 We believe in sharing Jesus with others as commanded in Matthew 28:19-20. We believe in tithing (10% of our income) as support for the local church. Prov. 3:9, Mal. 3:10 We believe in keeping the ordinances of water baptism, Matthew 28:19- 20, and the Lord's Supper. I Cor. 11:23-26, I Cor. 12:4-10 We believe in the operation of the gifts of the Holy Spirit. I Cor. 12:4-10, Rom. 12:5-8, Eph. 4:11 We believe in the fruit of the Spirit evident in every believer's life. Gal. 5:22-23 We believe in the triune God: The Father, The Son, and the Holy Spirit. Matt. 28:20, I John 2:22 and 24, John 14:16 & 17, and 26
Primary Bible Version Used:
Multiple Versions Used
Baptism:
Older Children/adults
Communion Frequency:
Monthly
Eternal Security:
Yes, Can Lose
Healing and Charismatic Gifts:
Regularly Practice
Regularly Practice:
Altar Call or Invitation
MAP
Living Word Family Church is a Non-Denominational Church located in Zip Code 27587.