Church Profile
12200 Burke Blvd.
Omaha, NE 68254
United States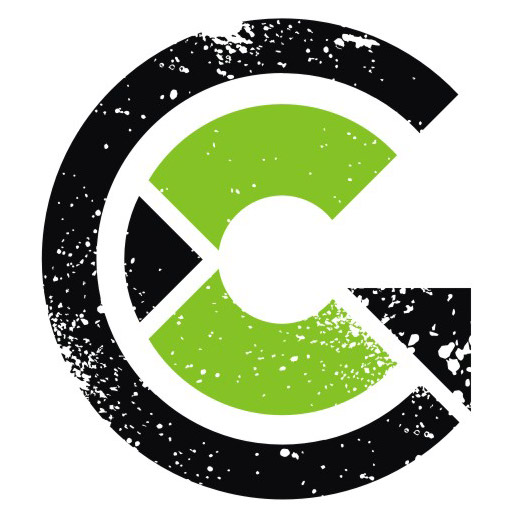 Senior Pastor Craig Liscom
Our Mission
Changed Life Church exists to see lives changed through Jesus. Changed Life Values: Restart When you look at the greatest lives lived in scripture, most of them also had great failures. Abraham lied, David cheated, Moses murdered, Peter denied Christ, Thomas doubted, Paul viciously persecuted the early Christians. Some failed before knowing God and some failed after All of them at some point needed to hit the restart button that can be found in God's forgiveness. At Changed Life our greatest value is that this is a place where every person can come and start over and live a changed llife through Jesus Christ. Relationship The most important thing in life is to know and walk with God. The second is to love the people around you. At Changed Life, we will strive to live like Jesus in our relationship by growing in our relationship with God and others. Relevant The teachings of Christ are relevant for all time and all cultures. Church should be a place that embraces the opportunity to teach God's Word with power and relevancy so that we will see the Holy Spirit change lives. Reproduce We believe churches should multiply. Research shows that new churches are the most effective way to reach people who don't know about Christ. At ChangedLife, we value multiplying our church by planting new churches and expanding into new communities throughout our area and the world. Our hope is that you could honestly say that because you was apart of Changed Life Church, your life was changed forever.
About Changed Life Church
Changed Life is a brand new church in the Omaha area. We are completely dedicated to seeing lives changed through Jesus. No matter where you are at in your spiritual journey we invite you to come join us. Everyone is welcome because we all need to have our lives changed through Jesus. Come join at Burke High School at 10 AM on Sunday.
Denomination / Affiliation:
Baptist
Average Age of Attendees:
all-ages
MINISTRIES AND GROUPS
Groups and Public Services
BELIEFS
1. About God the Father There is one and only one living and true God. God is the Creator and Ruler of the universe. He has eternally existed in three personalities: the Father, the Son, and the Holy Spirit. These three are co-equal and are one God. God as Father reigns with providential care over His universe, His creatures, and the flow of human history according to His grace. He is all powerful, all knowing, all loving, and all wise. God is Father in truth to those who become children of God through faith in Jesus Christ. He is fatherly in His attitude and actions toward all men. Gen. 1:1,26,27; 2:7; 3:22; Psalm 90:2; Matt. 6:9ff; 23:9; 28:19; 1 Pet. 1:2; 2 Cor. 13:14; Eph. 4:6; Col. 1:15; 1 Tim. 1:17; Heb. 11:6; 12:9; 1 Pet. 1:17; 1 John 5:7 2. About Jesus Christ Jesus Christ is the Son of God. He is co-equal with the Father. Jesus lived a sinless human life and offered Himself as the perfect sacrifice for the sins of all people by dying on the cross. He arose from the dead after three days to demonstrate His power over sin and death. He ascended to Heaven's glory and will return again someday to earth to reign as King of Kings and Lord of Lords. Matt. 1:22, 23; Isa. 9:6; John 1:1-5; 14:10-30; Heb. 4:14,15; 1 Cor. 15:3,4; Rom. 1:3,4; Acts 1:9-11; 1 Tim. 6:14,15; Titus 2:13 3. About the Holy Spirit The Holy Spirit is co-equal with the Father and the Son of God. He is present in the world to make men aware of their need of Jesus Christ. He also lives in every Christian from the moment of salvation. He provides the Christian with power for living, understanding of spiritual truth, and guidance in doing what is right. He gives every believer a spiritual gift when they are saved. As a Christian we seek to live under His control daily. 2 Cor. 3:17; John 16:7-13; 14:16,17; Acts 1:8; 1 Cor. 2:12; 3:16; Eph. 1:13; 5:18; Gal. 5:25 4. About the Bible The Bible is God's Word to us. It was written by human authors, under the supernatural guidance of the Holy Spirit. It is the supreme source of truth for Christian beliefs and living. Because it is inspired by God, it is the truth without any mixture of error. 2 Tim. 1:13; 3:16; 2 Pet. 1:20,21; Psalm 12:6; 119:105,160; Prov. 30:5 5. About Human Beings People are made in the image of God, to be like Him in character. People are the supreme object of God's creation. Although every person has tremendous potential for good, all of us are marred by an attitude of disobedience toward God called "sin." This attitude separates people from God and causes many problems in life. Gen. 1:27; Psalm 8:3-6; Isa. 52:6a; 59:1-2; Rom. 3:23 6. About Salvation Salvation is God's free gift to us but we must accept it. We can never make up for our sin by self-improvement or good works. Only by trusting in Jesus Christ as God's offer of forgiveness can anyone be saved from sin's penalty. When we turn from our self-ruled life and turn to Jesus in faith we are saved. Eternal life begins the moment one receives Jesus Christ into his life by faith. Rom. 5:1; 6:23; Eph. 2:8-9; John 1:12; 14:6; Titus 3:5; Gal. 3:26 7. About Eternal Security Because God gives us eternal life through Jesus Christ, the true believer is secure in that salvation for eternity. If you have been genuinely saved, you cannot "lose" it. Salvation is maintained by the grace and power of God, not by the self-effort of the Christian. It is the grace and keeping power of God that gives us this security. John 10:29; 2 Tim. 1:12; Heb. 7:25; 10:10,14; 1 Pet. 1:3-5 8. About Eternity People were created to exist forever. We will either exist eternally separated from God by sin, or eternally with God through forgiveness and salvation. To be eternally separated from God is Hell. To be eternally in union with Him is eternal life. Heaven and Hell are real places of eternal existence. John 3:16; 14:17; Rom. 6:23; 17-18; 1 Cor. 2:7-9; Rev. 20:15 9. About The Church All who are saved are a part of God's worldwide church, and those who are truly saved are to be joined to a local church - a family of believers. The Bible calls believers to gather together to devote themselves to one another, to the teachings of Scripture, to worship, to prayer, to generous giving to the needs of others, and to celebrating baptism and communion. The church congregation is to respectfully submit, support and follow its God-ordained leaders. Its leaders are to guard, feed and lead the flock, especially in the work of evangelism and discipleship. All this is for the ultimate purpose of glorifying Christ. Acts 2:42-47; Rom. 12:9-13; Eph. 4:11-16; Heb. 13:17
Eternal Security:
No, Can't Lose
MAP
Changed Life Church is a Baptist Church located in Zip Code 68254.