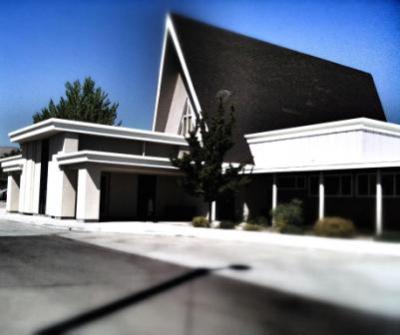 Church Profile
2075 W 7th St
Reno, NV 89503
United States

Our Mission
Mission Statement: Faith is a worshiping fellowship of Christians. We follow Jesus's example to love and serve others in our congregation and in our neighborhood.
About Faith Lutheran Church
Faith Lutheran Church is a Lutheran church in Reno Nevada. This Evangelical Lutheran in America church serves Washoe County NV - Pastor Thomas A Beck. Our Vision Statement: Come to Worship, Go to Serve
Average Age of Attendees:
all-ages
MINISTRIES AND GROUPS
Groups and Public Services
Every Monday FLC Food Pantry 11:AM-12:PM Every Tues Bible Reading 1:30 –2:30 PM 1st & 3rd Tues Tears & Rainbow / Grief group 10:00 -11:30 AM Every Weds Sierra NV Masterworks 6:00– 9:30 PM Every 1st Weds Lunch Bunch 55+ 12:00-2:00 PM Every 2nd Weds WELCA Bible Study 12:00 –2:00 PM Every Thurs Choir Practice 7:00-8:00 PM Every Thurs Boy Scout Troop 152 7:00 PM Every Friday Sierra Strings Orchestra 3:00-6:30 PM Every 2nd Saturday Men's Group Breakfast 8:00 AM 2rd Saturday Worship Team Meeting 10:00 AM
BELIEFS
We'd like to give you some hints to help you understand, appreciate and join us in our Christians worship today. Faith uses a liturgical style of worship. Don't panic, this is safe. Christians have inherited words from our long family history. Liturgy is one of them. It's a word from Greek and doesn't have a fancy meaning. It means "work of the people." So, welcome to the people who do the work of worship. We haven't only inherited Greek words, we have some Hebrew, some Latin and some old English. We worship. So, what's that? The word Worship comes from the words a serf would say before his Lord. It's a contraction of two words. Worth and Ship. The serf might say, "Yes your worth ship." We use it as a word to describe our prayers and praises before our Lord, who is Christ Jesus. Ah, one more word. The word Lord. It's also old English. It comes from two words; the word loaf (as in a loaf of bread) and ward, as in ward of the court or prison warden. Put them together and you have loafwarden, or Lord.
MAP
Faith Lutheran Church is a Lutheran Church located in Zip Code 89503.