Church Profile
114 E 188th St
Bronx, NY 10468
United States

9:30 AM Sunday School 10:45 AM Weekend Service 10:45 AM Children's Church Wed: 7:30 PM Prayer & Bible Study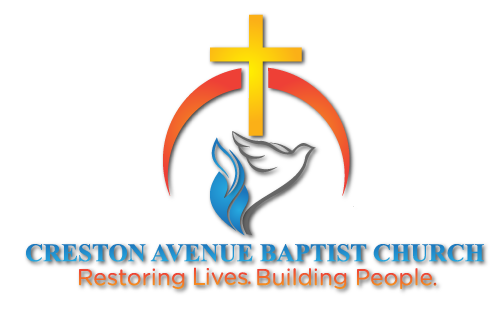 Senior Pastor Rev. Marcia E. Stanley
Our Mission
Restoring Lives. Building People
Our mission is to educate, nurture, equip, and empower individuals to find freedom, discover their redemptive purpose and to make a difference in the life of others through kingdom building and discipleship.
About Creston Avenue Baptist Church
Creston Avenue Baptist Church is a Baptist church in Bronx New York. This Baptist church serves Bronx County NY
Denomination / Affiliation:
Baptist
Service and Sermon Style:
Spirit-led Preaching
Average Age of Attendees:
all-ages
Primary Language:
English
MINISTRIES AND GROUPS
Groups and Public Services
BELIEFS
Primary Bible Version Used:
King James Version
Baptism:
Older Children/adults
Communion Frequency:
Monthly
Healing and Charismatic Gifts:
Regularly Practice
Regularly Practice:
Congregational Readings
MAP
Creston Avenue Baptist Church is a Baptist Church located in Zip Code 10468.