Church Profile
Join us this weekend at 10:00 AM!
424 Dean St.
422-424 Dean St.
Brooklyn, NY 11217
United States

Sunday: 10:00 AM > Worship in English and Spanish. First Sunday: 10:00 AM> Bilingual Worship-Holy Communion Service Tuesday: Bible Study in English Thursday: Bible Study and Prayer in Spanish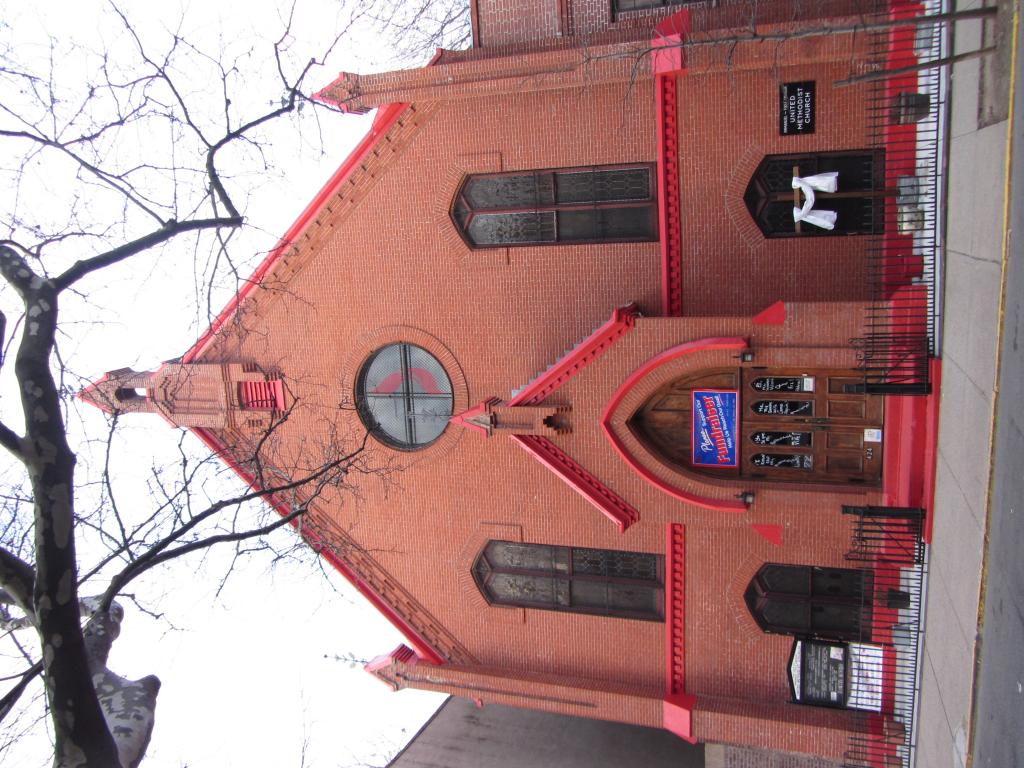 Our Mission
Stating it belief in the Truth contained in the Old and New Testaments: The Bible, the Church preaches the Good News of Salvation, understanding that all people deserve the opportunity to come back to God and be a new creation to serve the Lord in the world.
About Immanuel-First Spanish United Methodist Church
With a ministry since 1845 in Dean St., shaped by languages: from Swedish and English, to English only and today, since 1966 English and Spanish languages, the Church continues faithfully spreading the Good News in the neighborhood with joy. Under Nehemiah's Project, a vision received and embraced in October, 2010, the Church works in a journey of faith, restoring the Temple for ministries of justice as well with children, youth and elderly people. Close to see the time to re-consecrate the Temple in its first floor, the Church believes in the promises of God as he gave it to Nehemiah and Haggai. The Church believes.
Average Age of Attendees:
20-30
MINISTRIES AND GROUPS
Flea Markets, the way to reach the community more effective. health program, helping the people to deal with health issues, to have accuracy information and information about health concerns.
BELIEFS
The truth of the Holy Scriptures as is stated in the Old and New Testaments. That God is Creator and Father, revealed in Jesus Christ, the only way of redemption and salvation; the presence and participation of the Holy Spirit of God in the believers and His creation; that Jesus Christ-God in flesh, will come back again for judgement and to lift His Holy Church. That as believers, we have the responsibility, as the prophetic voice that is lifted today, to preach, to serve and love all calling to repentance in order to receive the Eternal life.
Eternal Security:
Yes, Can Lose
Healing and Charismatic Gifts:
Regularly Practice
MAP
Immanuel-First Spanish United Methodist Church is a Methodist Church located in Zip Code 11217.