Church Profile
247 W 37th St
Rm 300
New York, NY 10018
United States

One Church - Three Locations VILLAGE 116 W 11th St. (@ P.S. 41) 11th St. Between 6th and 7th Ave. Meets Sundays at: 11:00am, 1pm or 6:00pm UPPER EAST SIDE @ East 86th St. Cinemas 210 E 86th St. 86th St. Between 2nd and 3rd Ave. Meets Sundays at: 10:30am UPPER WEST SIDE The Emily Dickinson School 735 West End Ave. @ West End Ave. & 96th St. Meets Sundays at: 11:00am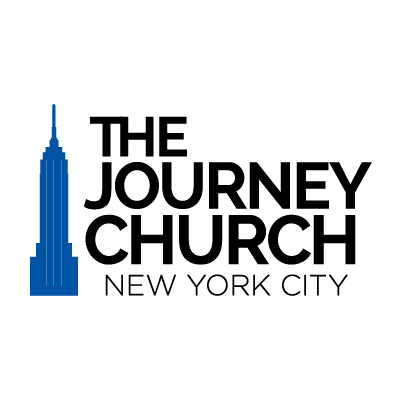 Our Mission
The Journey exists to give the people of Metro New York city the best opportunity to become full developing followers of Jesus
About Journey Church Office
We are a non-denominational church with people from all backgrounds (no church affiliation, Catholic, Baptist, Pentecostal, etc.). Whether you've been attending church for years or this is your first time, you'll feel welcome at The Journey. We have three locations across Manhattan every Sunday. You'll experience the same practical teaching, powerful worship and exciting Journey Kidz program at every location. Each service lasts 65-70 minutes. You should arrive about 10 minutes early if you have children. That will give you plenty of time to check them in at Journey Kidz before the service begins. See below for specifics for each location. The Journey Village meets at the Greenwich Village School (11th St. & 6th Ave. between 6th and 7th Ave.) every Sunday at 11:00am, 1:00pm and 6:30pm. The Journey Upper West Side meets at the Emily Dickinson School (96th St. & West End Ave.) every Sunday at 11:00am. The Journey Upper East Side meets at the East 86th St. Cinemas (86th St. & 3rd Ave. between 2nd and 3rd Ave.) every Sunday at 10:30am.
Primary Language:
English
BELIEFS
The Journey believes… • In being as relevant as today's newspaper while holding to the timeless teachings of Jesus Christ. • That God loves us…unconditionally…and continues to invite us to follow Him. • In Jesus Christ, that He is God's one and only Son. • That the Bible is a flawless handbook that helps us succeed in life and gives straight answers for issues relating to work, family, relationships, and anything else we encounter. • That effective life change begins when we follow Jesus. • That each person has a gift, ability, or experience that can help others.
Baptism:
Older Children/adults
Communion Frequency:
Weekly
Eternal Security:
No, Can't Lose
MAP
Journey Church Office is a Non-Denominational Church located in Zip Code 10018.