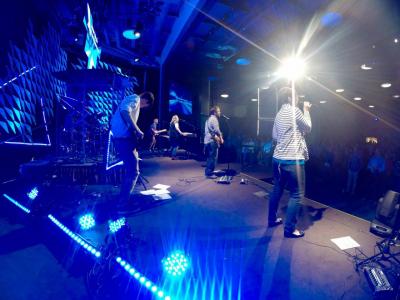 Church Profile
754 Ghent Rd.
Bath, OH 44333
United States

Ghent Rd Service Times Saturday - 5:00pm & 6:45pm Sunday - 9:00am & 10:45am The Extension Sunday - 9:30am & 11:15am

Our Mission
At Grace Church we think the story of Jesus is the single most life-changing thing we can share with you. We want to be people who Know It, Live It, and Give It Away. What is "It"? "It" is the Gospel… the story of Jesus. As we pursue our relationship with Christ, we want to Know Him, Live like Him and Give our lives Away like He did.
About Grace Church Bath Campus
We're glad that you've decided to check things out. We hope that you find this site helpful and that it serves to help you get connected. The best place to learn about us is to jump in to one of our weekend services. We hope you'll find that Grace is somewhere where you can feel comfortable to explore faith, ask questions, grow spiritually, and connect with others. And most importantly, of course, we hope you connect with God!
MINISTRIES AND GROUPS
Groups and Public Services
BELIEFS
Visit bath.graceohio.org/about/beliefs/
Baptism:
Older Children/adults
MAP
Grace Church Bath Campus is a Non-Denominational Church located in Zip Code 44333.