Church Profile
6111 Archwood Rd.
Independence, OH 44131
United States

Sunday Morning Worship service at 10:30 AM Young Adult Mission, The Rising Sunday nights at 7:00 PM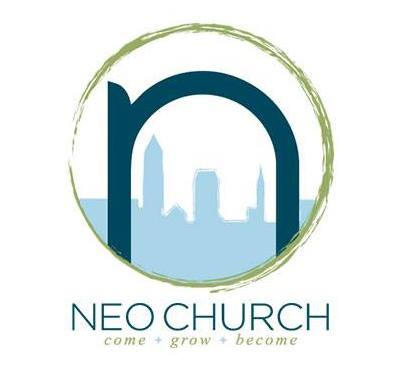 Senior Pastor Dan Burgoyne
Our Mission
Come, Grow, Become. "If anyone is in Christ, he is a new creation." - 2 Corinthians 5:17

S.
I've grown by leaps and bounds since I started attending NEO Church. They have awesome biblical preaching/teaching and modern worship with some old hymns thrown in for good measure. The people are really what sets it apart though. They are friendly and it's hard to...
Read more
About NEO Church
We are a Christian non-denominational church in Cleveland, Ohio with an emphasis on biblical teaching, contemporary worship, and meaningful relationships. Visit our website, www.neochurch.org to learn more!
Average Age of Attendees:
all-ages
MINISTRIES AND GROUPS
Prayer, Care Ministry for those who need transportation, groceries or a meal prepared. Motorcycle Ministry when weather permits, Middle School Ministry, Mom's Ministry.
BELIEFS
We believe the Bible is the infallible word of God. There is one God: infinite, eternal, sovereign, all-glorious and perfect in holiness, truth and love. God exists as the trinity, made of three Persons – Father, Son and Holy Spirit, co-existent, co-equal and co-eternal. We believe that God created humans in His own image and likeness, free of sin, to glorify Himself and enjoy His fellowship. However, man fell to the temptation of Satan and sinned against God, bringing sin, death and condemnation to all mankind. Because of the fall, whatever their character or attainments, all people are lost and without hope apart from salvation in Christ alone. We believe Jesus Christ is the Gospel. Christ's death was a complete and perfect sacrifice to God for our sins. It satisfies the demands of God's holy justice and holy wrath. Jesus Christ is the only mediator between God and man. There is no other name by which men must be saved. We believe that once a people place their faith in the Lord Jesus Christ as Savior, the believer becomes a part of the Body of Christ. The Body of Christ is the one universal Church, and Jesus Christ is the Head of the Church. The Church is not a religious institution or denomination, it's those who are genuinely following Jesus Christ. We believe the only two biblical sacraments are baptism and communion. We believe in the glorious, visible, personal, premillennial return of the Lord Jesus Christ.
Baptism:
Older Children/adults
Eternal Security:
No, Can't Lose
MAP
NEO Church is a Christian Church located in Zip Code 44131.