Church Profile
8225 Peebles Rd
Pittsburgh, PA 15237
United States

Sunday 9:30AM (Worship Service), Sunday 11:00AM (Sunday School), Sunday 11:00AM (Adult Bible Class)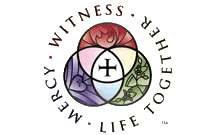 About Ascension Lutheran Church
Ascension Lutheran Church is a Lutheran church in Pittsburgh Pennsylvania. This Lutheran Church of Missouri Synod church serves Allegheny County PA - Reverend Martin Lee.
Service and Sermon Style:
Contemporary Teaching
Average Age of Attendees:
all-ages
Community Projects:
11-24
Primary Language:
English
MINISTRIES AND GROUPS
Groups and Public Services
BELIEFS
At Ascension Lutheran Church, you will find a community of enthusiastic Christians in a relaxed, friendly atmosphere. We enjoy authentic worship with Christ-centered, challenging, and instructive preaching. We are all about helping you develop and sustain a living relationship with Jesus. Please take some time to look around.
Primary Bible Version Used:
New International Version
Communion Frequency:
Weekly
Eternal Security:
Yes, Can Lose
Regularly Practice:
Prayers for Healing
MAP
Ascension Lutheran Church is a Lutheran Church located in Zip Code 15237.