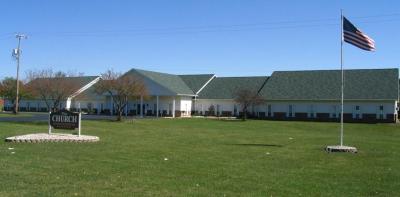 Church Profile
2903 Bent oak hyw
Adrian, MI 49221
United States

Sunday: 11:00-12:00 P.M Wednesday: 7:00-8:00 P.M

Administrative Pastor Rick strawcutter
About The church of the Lord Jesus Christ
Average Age of Attendees:
60-plus
MINISTRIES AND GROUPS
Groups and Public Services
BELIEFS
Our beliefs are simple. Jesus Christ is the way, the truth, and the life, and He is the same yesterday, today, and forever. The word of God expressed within the Holy Christian Bible is the basis for all of our doctrine. Jesus informed his followers, that the religious leaders of his day had made the Word of God of none effect by their tradition. ( Mark 7:3-13) The Church that meets at 2903 Bent Oak Hwy.
Baptism:
Older Children/adults
Eternal Security:
No, Can't Lose
MAP
The church of the Lord Jesus Christ is a Pentecostal Church located in Zip Code 49221.