Church Profile
5500 Morriss Rd
Flower Mound, TX 75028
United States

Sunday 8:30AM (Traditional Worship Service), Sunday 11:00AM (Traditional Worship Service)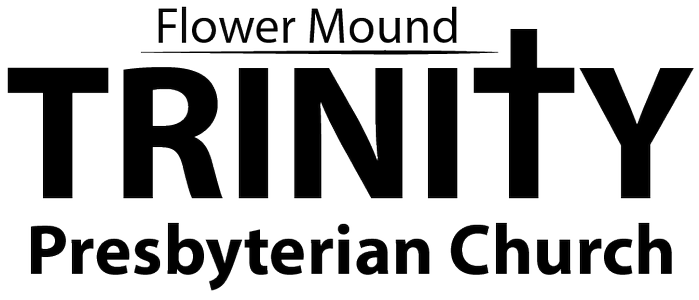 Our Mission
We see ourselves as the hands and feet of Christ. We are individuals of faith joining together to embrace life, Grace, openness, tolerance, and diversity. We see our congregation as a warm, inviting beacon of faith in our community where we use our unique spiritual gifts to reflect God's love as fully demonstrated by Christ Jesus.

T.
Member
About Trinity Presbyterian Church
Worship with us Sunday mornings at 8:30 & 11am. Warm, Welcoming, Genuine Community of Faith and True Connections with God. Member of PC(USA).
MINISTRIES AND GROUPS
Groups and Public Services
Stephen Ministry Shawl Ministry Prayer Circle Ride Care Food Teams
BELIEFS
We believe that God is sovereign, loving, the Creator and Sustainer of all. We believe that Jesus Christ is Lord – fully God and fully human. We believe that God makes Himself known to us as the Father, the Son, and the Holy Spirit. We believe that Scripture is God's Word, which transforms us by inviting, challenging, and calling us into an adventure and a new beginning with Him. We believe that we are called to be a blessing to others because God, through His grace, has blessed us. We believe that we are to always learn and grow in our faith, and thereby celebrate our Reformed heritage.
Communion Frequency:
Monthly
MAP
Trinity Presbyterian Church is a Presbyterian Church located in Zip Code 75028.