Church Profile
7125 Legacy Dr
Frisco, TX 75034
United States

Saturdays: 4:00 pm, 5:45 pm Sundays: 9:00 am, 10:45 am, 12:30 pm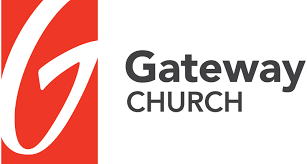 Our Mission
At Gateway, we're all about people!
We're all about people because God is all about people. One of the ways we express our love for Him is through our love for people, and we do that by helping each person who comes to Gateway grow in their relationship with the Lord. It begins with our vision to see people saved, healed, set free, discipled, equipped, empowered, and serving. Everything we do revolves around those seven things. And it all starts with our weekend services. We meet in six locations across the Dallas/Fort Worth Metroplex, and you can even join us online if you aren't in the area. Our mission is to see every person believe in Jesus, belong to a family, become a disciple, and build His kingdom. We want every person to have a chance to experience what God has for them—whether it's through serving or getting plugged into one of our ministries.
E.
New Attender
I arrived late my first visit to Gateway Church Frisco this past week. As I pulled up into the parking lot, I was met with a man holding books and letting me know the church was already at maximum capacity due to the required spacing from the virus. I was disappointed, but...
Read more
B.
Member
I have attended Gateway Church for 5 years and think it is a wonderful church. Pastor Robert and his wife Debbie have a heart for people. The praise and worship is amazing. The people are loving and kind. My son loves the Mix56 program. And, the Women's Ministry is...
Read more
S.
First-time Visitor
I really enjoyed the sermon and the worship at Gateway. I am looking forward to getting more involved and feel like we have found our church home.
About Gateway Church Frisco Campus
Our desire at Gateway is to provide an atmosphere for growth and ministry so you and your family can build a strong foundation. If you're new to Gateway or are considering joining us for a service, we hope you'll find a place where you feel welcomed and at home ... even if you've never been to church before. So whether you and your family are new to church, new to North Dallas, or simply new to Gateway, one thing is certain, we're all about people and we're all about you.
Average Age of Attendees:
all-ages
Primary Language:
English
MINISTRIES AND GROUPS
Groups and Public Services
BELIEFS
Baptism:
Older Children/adults
Healing and Charismatic Gifts:
Regularly Practice
MAP
Gateway Church Frisco Campus is a Spirit-Filled Church located in Zip Code 75034.