Church Profile
614 S. MacArthur Blvd.
Irving, TX 75060
United States

Sundays 10:00 a.m. Bible Study 10:50 a.m. Celebration Worship Wednesdays 7:00 p.m. Prayer and Discipleship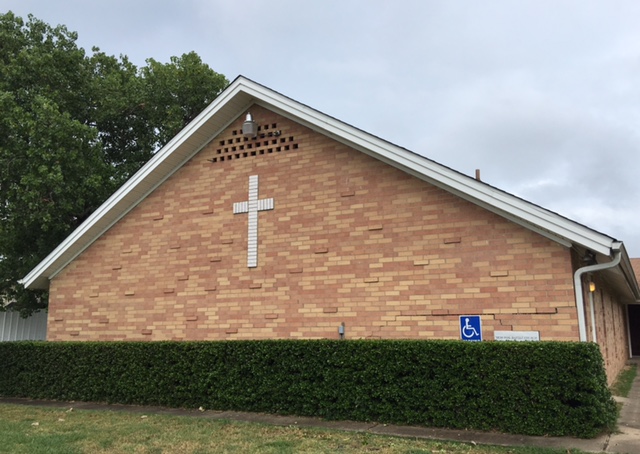 Our Mission
Look out, Look up, Look in, Look around

F.
Member
Memorial Baptist is a friendly group that enjoys an old-time, traditional worship service. We sing from the HYMNAL, read a RESPONSIVE READING together, ask for PRAYER REQUESTS, and PRAISE REPORTS. Our services are conducted reverently and "in order." Our interim...
Read more

B.
Nice people who welcomed me and were kind
About Memorial Baptist Church, Irving
Under the capable leadership of William (Bill) Few the church laid a foundation of faith. For 53 years Brother Bill ministered and preached as Irving grew and matured into a thriving city. During these years Memorial Baptist Church established strong relationships and deep spiritual roots. On October 4, 2015 after a successful pastorate Bill Few retired and became the Pastor Emeritus. Check our web page www.memorialirving.weebly.com
Denomination / Affiliation:
Baptist
Primary Language:
English
MINISTRIES AND GROUPS
Emphasis given to Bible Study and Worship to be: + Insightful, practical, Biblical truth + Encouraging and supportive + Hope for today and tomorrow + Caring relationships + Learning how to live forever!
Prayer, Bible Study, and Worship are our main focus
BELIEFS
The Holy Bible contains the foundation of truth for life today and for eternity.
Primary Bible Version Used:
Multiple Versions Used
MAP
Memorial Baptist Church, Irving is a Baptist Church located in Zip Code 75060.