Church Profile
202 W Byrd Blvd
Universal City, TX 78148
United States

Sunday Traditional Worship Service @ 8:30 AM Sunday Worship & Children's Service @ 10 AM & 11:30 AM Sunday Adult Life Group Bible Study @ 10 AM Adult Bible Study Group - Wednesdays - 7-8pm Tuesday H.M.O.N. (Holy Men of Now) Life Group @ 6:30 PM 3rd Tuesday of the month Ladies Meeting @ 7 PM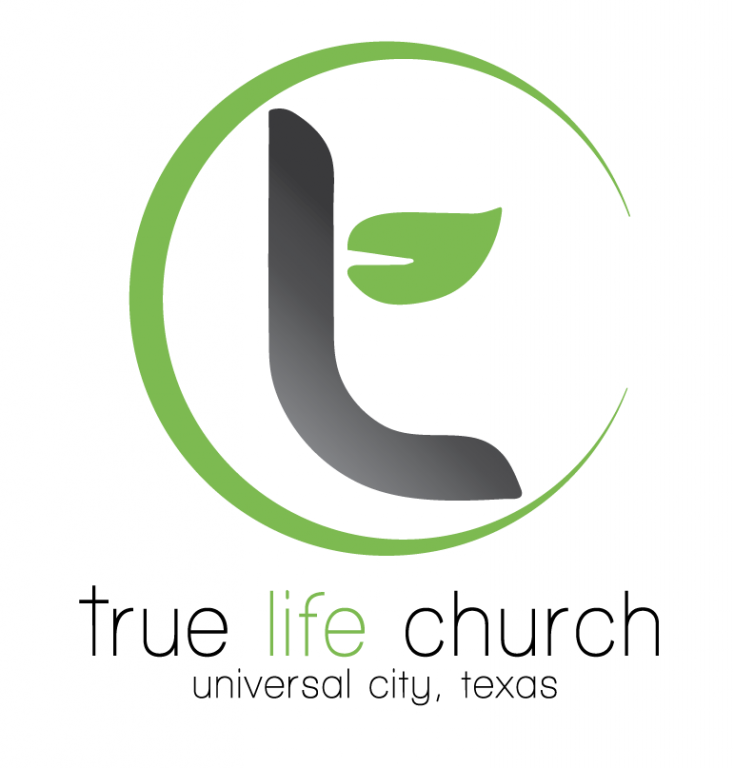 Our Mission
We will be a church that makes disciples that make disciples of Jesus!
We will reach the world for Jesus, one person at a time! Love God, Love People, Live Truth!
About True Life Church
Whether you're hungry or hurt, lonely or lost, full of questions or looking for a home where you can belong and serve, there's a place for you at TLC. Located just 4 blocks from the entrance to Randolph Air Force Base and serving the Randolph Metrocom area, we are a church for all people of all ages. Come home to TLC! At True Life Church, we're all about loving God, loving people, and living truth! ***Loving God must be our first and highest priority. It is reflected in our worship of Him and obedience to Him. If we truly love God above all then we will show it by... ***Loving people... because that is what God is all about. "God so loved the world (people) that He gave His only begotten Son..." We should so love God that we give our lives for others. This will be demonstrated by... Living truth - as we don't just say we believe, but live what we believe! We are real place for real people who serve the real God! True Life Church: A true love for God fueling a true love for people demonstrated by living true life. That's TLC!
Service and Sermon Style:
Spirit-led Preaching
Average Age of Attendees:
all-ages
Community Projects:
11-24
MINISTRIES AND GROUPS
Groups and Public Services
Tabitha's Pantry & Closet - These ministries provide free food and clothing to those in need. We are open from 11am - 1pm on the 2nd and last Saturday of each month. A brief registration form with basic information is all that is required for eligibility. We love to show God's love for people! Please come and give us the opportunity to show you that you are loved!
BELIEFS
For Scripture references, see our website, livetruelife.church. Beliefs not backed by Scripture are mere opinions. About God - God is the Creator and Ruler of the universe. He has eternally existed in three personalities: the Father, the Son, and the Holy Spirit. These three are coequal and are one God. About Jesus Christ - Jesus Christ is the Son of God. He is coequal with the Father and Holy Spirit. Jesus lived a sinless human life and offered Himself as the perfect sacrifice for the sins of all people by dying on a cross. He arose from the dead after three days to demonstrate His power over sin and death. He ascended to Heaven and will return again someday to earth to reign as King. About the Holy Spirit - The Holy Spirit is coequal with the Father and the Son of God. He is present in the world to make men aware of their need for Jesus Christ. He also lives in every Christian from the moment of salvation. He provides the Christian with power for living, understanding of spiritual truth, and guidance in doing what is right. He gives every believer spiritual gifts when they are saved. As Christians we seek to live under His control daily. About the Bible - The Bible is God's Word to us. It was written by human authors, under the supernatural guidance of the Holy Spirit. It is the supreme source of truth for living True Life. Because it is inspired by God, it is truth without error. You don't need to merely discover what you believe; you need to find the truth. Anyone can believe anything, but only the truth will make you free! About Human Beings - People are made in the spiritual image of God, to be like Him in character. People are the supreme object of God's creation. Although every person has tremendous potential for good, all of us are marred by an attitude of disobedience toward God called "sin". Sin separates us from God and causes many problems in our life. About Salvation - Salvation is God's free gift to us but we must accept it. We can never make up for our sin by self-improvement or good works. Only by trusting in Jesus Christ as God's offer of forgiveness can anyone be saved from sin's penalty. When we heed God's call to turn from our self-ruled life and, by faith, accept Jesus as Lord we are saved. Eternal life begins the moment one turns from all their sin and commits their life to being a disciple of Jesus Christ. A disciple is one who obeys Christ's command, "Follow Me!" About Eternity - People were created to exist forever. We will either exist eternally separated from God by sin or eternally with God through forgiveness and salvation. To be eternally separated from God is hell. To be eternally in union with Him is eternal life in Heaven. Heaven and hell are real places of eternal existence. About Baptism - Baptism is symbolic of the death, burial and resurrection of Christ. Once we have accepted Jesus as our Lord and Savior, baptism is a way for us to publicly declare our new life in Christ. It is also a step of obedience based on God's command and allows us to follow the example of Jesus, who submitted himself to baptism to "fulfill all righteousness." In addition to Essential Beliefs, we uphold the following - In Non-Essential Beliefs, we have liberty. "Accept him whose faith is weak, without passing judgment on disputable matters... Who are you to judge someone else's servant? To his own master he stands or falls... So then each of us will give an account of himself to God..." So whatever you believe about these things, faithfully keep as unto God. But realize God doesn't set the same personal standards for everyone. His blessing upon us will not be based on our level of personal convictions, but on our faithfulness to obey Him in all things, regardless of what He calls others to do. In All our Beliefs, we show charity. If I have the gift of prophecy and can fathom all mysteries and all knowledge, and if I have a faith that can move mountains, but have not love, I am nothing.
Primary Bible Version Used:
New King James
Baptism:
Older Children/adults
Communion Frequency:
Occasionally
Eternal Security:
No, Can't Lose
Regularly Practice:
Altar Call or Invitation
MAP
True Life Church is a Non-Denominational Church located in Zip Code 78148.