Church Profile
8820 Rixlew Lane
Stonewall Jackson HS
Manassas, VA 20109
United States

Sunday 10:05AM - Pathway to Purpose New Member Orientation 11:00AM - Worship Service Children's Church - Ages 2-11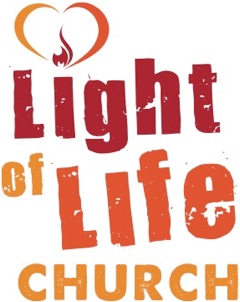 Founders and Pastors Tony Lewis
Our Mission
At Light of Life Church we believe (L.I.F.E) stands for living in freedom every day. We are here to REACH out to the Community...PREACH to the Unsaved...and TEACH the Saved to Serve. We are not about "having it all together" or even pretending we do. We may not have all the answers but we know someone who does. In fact HE not only has all the answers but HE also made up questions.
About Light of Life Church
At Light of Life Church it doesn't matter where you've been or what you've done. What matters is where your life is headed. It is our desire to partner with you on your spiritual journey, to encourage you in your struggles, to cover you in pra​yer, and to equip you with the tools you need to successfully walk with Christ.
Average Age of Attendees:
all-ages
Community Projects:
11-24
MINISTRIES AND GROUPS
Groups and Public Services
Matthew 25 Alive - Outreach Prison Ministry - Saturday Night Live (Hold 2 services every Saturday evening at the PWC Adult Detention Center) Education Ministry Grief Recovery - Certified Grief Recovery Specialist on staff.
BELIEFS
• Jesus Christ is the Son of the living God. • He died for our sins and on the third morning He rose for our Justification. • According to scripture, accepting Christ as your Savior is the only way to heaven.
Baptism:
Older Children/adults
Eternal Security:
No, Can't Lose
Healing and Charismatic Gifts:
Open But Cautious
MAP
Light of Life Church is a Christian Church located in Zip Code 20109.