Church Profile
15815 SE 37th St
Bellevue, WA 98006
United States

Every Sunday : 2pm to 4pm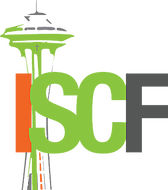 Our Mission
Therefore go and make disciples of all nations, baptizing them in the name of the Father and of the Son and of the Holy Spirit... Matthew 28:19
About Indo Seattle Christian Fellowship
Indo Seattle Christian Fellowship(ISCF) is a multi-cultural, interdenominational fellowship to bring people into a dynamic relationship with Jesus Christ. We see this fellowship as a platform to proclaim the Gospel of Christ. Worship services every Sunday at 2pm in English. Predominantly Telugu and expanding beyond language or ethnical boundaries just as Christ loves all without any barriers.
Service and Sermon Style:
Verse-by-Verse Teaching
Average Age of Attendees:
all-ages
Primary Language:
English
BELIEFS
We believe that the Bible is the Word of God, fully inspired and without error in the original manuscripts, written under the inspiration of the Holy Spirit, and that it has supreme authority in all matters of faith and conduct. (John 17:17; Romans 15:4; 2 Timothy 3:16-17; 2 Peter 1:19-21.) We believe that there is one true and living God, eternally existing in three persons; that are equal in every divine perfection, and that they execute distinct but harmonious offices in the work of creation, providence, and redemption. (Matthew 28:19; John 1:1-4; 1 John 5:7.)
Primary Bible Version Used:
King James Version
Baptism:
Older Children/adults
Communion Frequency:
Weekly
Eternal Security:
No, Can't Lose
Regularly Practice:
Altar Call or Invitation
MAP
Indo Seattle Christian Fellowship is a Non-Denominational Church located in Zip Code 98006.